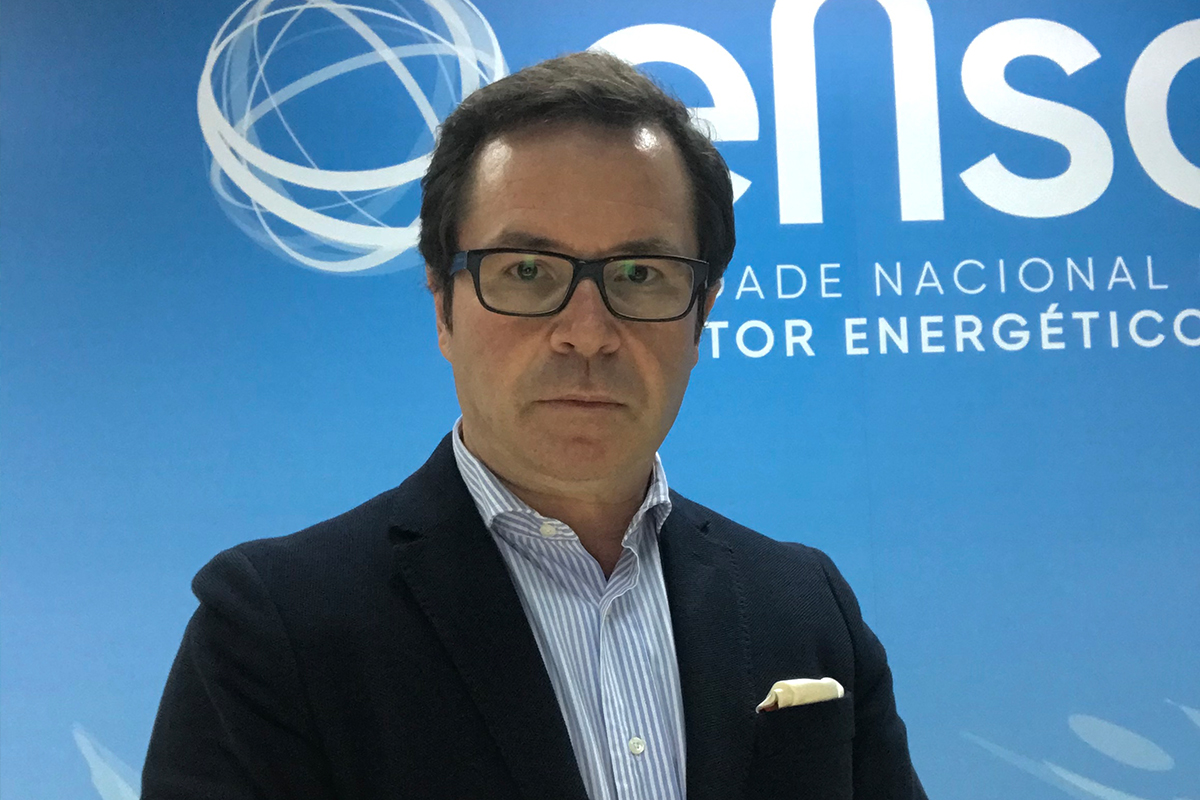 17 Sep

The transition from fossil fuels to cleaner energy
Filipe Meirinho, President of ENSE, breaks down the importance for Portugal to become fully independent in meeting its energy needs
In your opinion, what were the key elements that allowed for Portugal to tackle the pandemic so effectively in the early stages?
I think that the Portuguese government had all the required resources and information to follow up on the development of the pandemic and implement the necessary steps to combat the spread effectively. It was the rapid action of the government that enabled us to evade a catastrophe from a public health standpoint. There was also a concerted effort to communicate these measures to the wider public in a transparent and informative manner. We should not forget that Portugal did not reach the extremes of totally shutting down the economy, especially a organization like ENSE who took care in shielding anyone at risk by shifting to remote working. We are also an essential entity for the Portuguese population.
Please give the readers of Newsweek an overview of the current energy sector in Portugal?
I would like to start by responding with a phrase that I like to use when talking about the current moment of transitioning energy production sources in Portugal. "The stone age did not end because we ran out of stones". This is why I like to say that the end of an era of using fossil fuels should not end because we have run out of reserves. It is true that in Portugal we still continue to import a lot of fossil fuels, due to the fact that we do not have any of our own reserves, thus our oil and derivative products are 100% imported. Having said that, Portugal is at the vanguard when it comes to transitioning our energy to renewable sources, which is necessary for our economy and the economy of our partners and wider global community. Once we become fully independent to meet our own energy needs, we stand to gain not only through a stronger economy but also by avoiding the damage being done to the environment that surrounds us.
Tell us a bit about the scope of this pioneering green hydrogen project, estimated to attract €5 billion in investment and aimed to start producing by the end of 2020?
The bet on green hydrogen is a bet that I feel Portugal can benefit handsomely from. We are already winning because Portugal has all the necessary conditions to be a pioneer in this area. The way Portugal is geostrategically positioned in a point of convergence of sea freight traffic, we have an important deep seaport at Sines where we would propose to export the hydrogen to our counterparts in the Iberian peninsula and beyond. Portuguese entities have also made a concerted effort to promote and fund research and development involving hydrogen at the higher education level. On top of that there are also new ideas and emerging research to use wastewater to produce green hydrogen energy. We would like to be first to test and prove this new method that could revolutionize the way sanitary technology converges with energy production.
What are some of Portugal's most attractive investment opportunities linked to the environment and the circle economy? And what are the types of incentives and specific initiatives to support private investors?
When Portugal started the path to energy transition it was mainly the government putting the larger sum of investment in new projects and infrastructure to support that change. Now the scenario has evolved and continues to change as there are legislative penalties placed upon investments in traditional and nonrenewable sources. As Portugal gears up to create innovative legislation to promote a circular economy, the right sources of finance need to also be considered with input from the financial sector and private investors. The quicker industries can substitute their usage of natural gas to hydrogen the more of an edge we will gain economically. Business leaders have not surprisingly taken a positive approach to this change, without much direct imposing from government.
 Please descry e in general terms what the key commercial aspects of the oil sector are in Portugal?
Portugal imports 100% of the petroleum that is refined and consumed. Up until 2018 Portugal had projects focused on exploration in some of our offshore areas. They were conducted by multinationals and recently by our national oil and gas company in conjunction with a major player from Italian. There was a seismic analysis done in the Algarve and in Lisbon which resulted in developments reaching an advanced stage of potential prospection as in Alentejo. I am aware of these studies and developments which actually proved that there are petroleum reserves, however not enough to prompt any exploration.
Today there exists a project of prospection and research for natural gas, conducted by an Australian company that specializes in onshore prospection. Other than this the trend is to concentrate all efforts in the direction of renewables. Unless there is a major shift in paradigm, I do not see there being any feasible exploration for oil in Portugal's territorial waters.

Gasoline consumption fell by 34.5% and diesel by 21.7% in May compared to the same period last year, a decrease lower than that of the previous month, according to the Portuguese Association of Petroleum Companies (Apetro). How has ENSE adapted its operations to face the current global economic situation?

ENSE never stopped its activity during the lockdown period. We maintained the teams that managed our supply chain and kept our equipment safe and constantly disinfected. We have reduced the number of workers who come into our offices and have found ways to promote a work-from-home strategy. We have instituted temporary moratoriums of fees paid by the operators and we have always remained cautious in working closely with the smaller operators for there to not be a shortage of product. The recuperation in demand for petroleum in June has already been very positive and we have witnessed an increase in consumption and usage of private cars due to people not wanting to take the risk in public transport. We rarely have traffic in Lisbon in July and we have certainly noticed a change in behavior.
In order to conclude, please share with the global readers of Newsweek a message of optimism and reassurance about Portugal and the rebooting of its economy?

I am convinced that Portugal will be a case-study in regards to how it tackled the pandemic initially but also the way that our economy is recovering. The readers of Newsweek should know that Portugal is the third safest place on earth, only behind Iceland and New Zealand. Politically we are stable; we have a consolidated democracy and our culture of right to free speech and the press is well documented. Several years ago Portugal made a bet on a boost in education specialized in engineering, robotics, IT and renewable energy production. We are a country in the position to readily welcome the future and its new technological paradigms.
We benefit geostrategically with our strong ties in Africa, South America and North America. To give you a sense of where ENSE is heading, we are totally independent and do not receive money from the state budget. Our future in storage of fossil fuels has already started its transition as we gear up infrastructure to store electric energy alongside petroleum. Our main objective is the safeguarding of the country's energy needs.