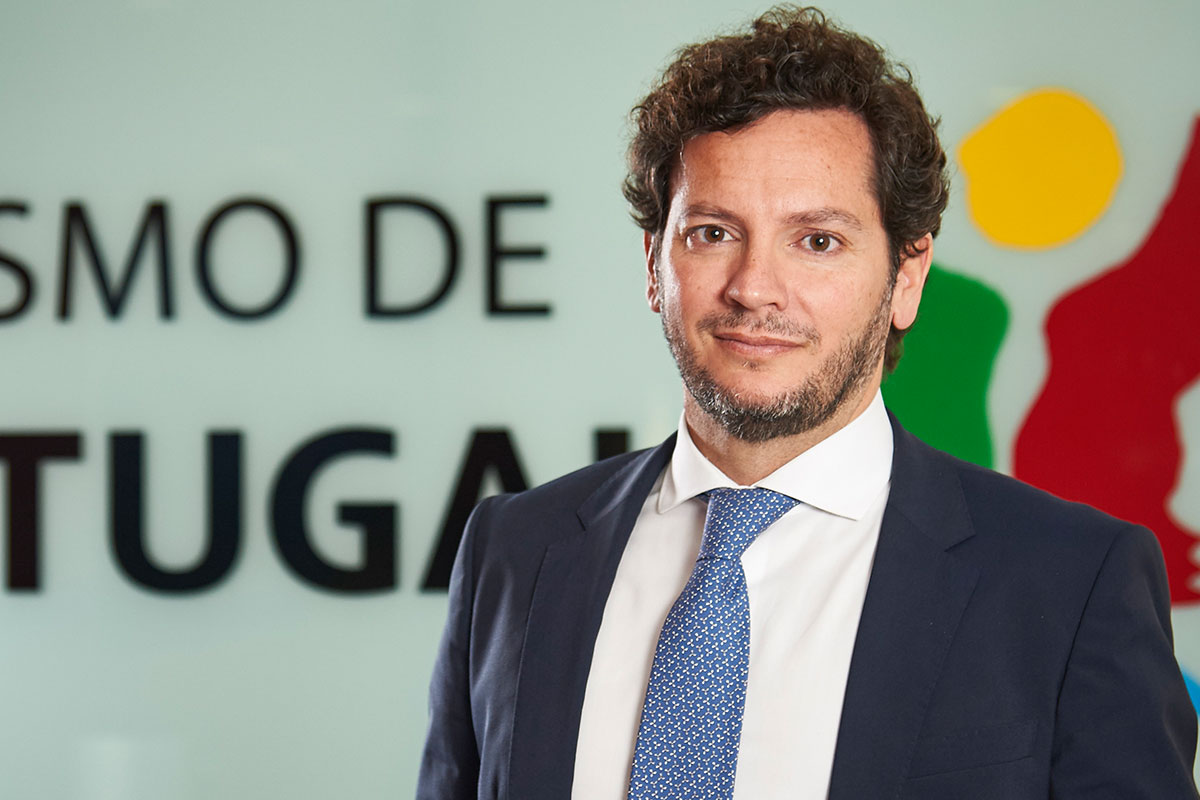 01 Oct

Responsibility becomes the key for all stakeholders
Turismo de Portugal's President, Dr. Luis Araujo, reveals how the country has earned its reputation as one of the safest places on earth
I'd like to begin our discussion today by reminding the readers of Newsweek about Portugal's magic and uniqueness. Let's kick-off the interview by hearing you sum up "the essence" of Portugal and the ingredients that make it so special as a destination?
I would say the diversity of the Portuguese people is its key essence. Being such a small country with just over 10 million inhabitants, Portugal boasts a medley of cultures, gastronomy, landscapes and heritage. As a culture we welcome everyone and respect all differences; this is our biggest asset and is a central pillar in our strategy 2027.
How has the tourism sector dealt with the covid-19 pandemic? What has been the impact, implications and major initiatives taken to mitigate the effects?
It was quite an abrupt stop for us as we were on a run of five consecutive years of growth. Just to give you an idea, in the last four years our revenues linked to tourism were up by 60%. We had €11.5 billion in 2015 and €18.4 billion in 2019. We managed to grow more in destinations that were not as well known as Lisbon. We managed to grow in source markets that were not our biggest such as Brazil, United States, Canada or China. We also managed to grow throughout the year, having the lowest seasonality effect in the European Mediterranean region. We were planning to continue this growth in 2020 too.
In the first two months we were growing at double digit pace in terms of revenues, guests and overnight stays. After the covid shock, what we decided to do was to focus on what was really essential at this moment. We focused on the enterprises and their workers, the tourists and the citizens and decided that for each of these segments we would have specific measures in order to help them survive the pandemic.
For tourists we have activated a communication campaign that gives them clear factual information on what you can and cannot do at this time in Portugal. We have issued financial support for the sector of over €1.7 billion, we even had a microcredit line for small and medium sized enterprises in the tourism sector, of which 97% of the total market activity is made up. Over the past three months we have also trained more than 40,000 people online. Yesterday we closed a series of 59 webinars with delegations abroad and we had more than 10,000 people participating. This shows how committed people were in preparing themselves for the future. Some of the courses most in demand were in the realm of digital marketing and maintaining efficiency while focusing on cost reduction. We set up a team of more than 100 people across the country to conduct these online courses. We had more than 600 companies that looked to us to provide them with resources to support them during the pandemic.
How would you describe the effects of the post-covid Portugal on your Strategy 2027? Is the country ready for the return of tourists? What are the implications in regards to the overall long-term tourism strategy?
We are ready. The lesson from these past three months is that we have to be very clear and transparent in what we do. The solution to deal with the pandemic is based on responsibility. As a public institution responsibility is key when announcing and emitting orders on what to do and how to navigate through life during this time. There should also be responsibility coming from the companies who have to follow these rules. There should also be a commitment to responsible behavior from our citizens and from tourists who come from abroad.
For our strategy 2027, we have established aggressive growth targets but with a strong social and environmental focus. It is important for locals to be socially aware about the positive impact of tourism on the economy. When talking about the environment we still want 90% of the companies in the tourism sector to comply with established efficiency measures in terms waste management, energy and water consumption.
Tell us about The Clean and Safe Initiative and how it will benefit tourism in Portugal?
We launched the Clean and Safe initiative two months ago on the 24th of April. As time passed the pandemic became universally acknowledged, companies reached out to us to ask how to manage welcoming tourists back to their businesses. We teamed up with the health authorities to issue instructions on how to keep a virus-free environment to the extent that it was possible. We have a program now where companies apply for a COVID safety stamp and we carry out the job of auditing all applicants. We have almost 18,000 establishments in Portugal that have registered. Three weeks ago we launched an electronic platform where you can see hotels or restaurants that have this stamp verified.
We have had over 8000 visits to the platform in three weeks and had almost 500 comments and they were all green. Because of the stamp initiative we got the travel and safety stamp from the WTTC. The UNTTO also recognized the use of our stamp. This program has also been exported to other countries across Europe free of charge. This is not a matter of Portugal being able to gain more tourists than Greece or Spain, but it is a matter of building trust amongst tourists that it is now safe to travel.
 Portugal entered the top 10 list of the ICCA for congresses and events. Are you confident that the country will maintain or even increase this position? What are the MICE sectors and what are the actions and activities that will help position Portugal as a choice destination?
In regards to the MICE sector I am confident about Portugal's positioning. For the first time in 2019 the ICCA considered Portugal in the top ten most competitive countries when it comes to global events. For the next few months we will be focusing on promoting live streamed events. Most MICE events for example depend a lot on the face-to-face networking and personal contact, however we do believe that there is a shift, and once again Portugal can be leading that shift. We have been partnering with a lot of start-ups at the innovation center for tourism.
We like the idea of bringing the problems we face in the sector to fast-thinking minds to solve. There is a daily report from the OECD showing the many new solutions and policy changes that have come about since the pandemic.
The MICE sector is important to us, however, we are still very much focused on showcasing the country as a whole. We are just as well known for our beaches and our weather as well as our heritage and cultural appeal.
The world's biggest tour operator, TUI, has launched a pilot initiative to exploit the so-called safe corridors and bring German tourists to some of the destinations they like the most. The Balearic Islands in Spain and Portugal were the place chosen by the German tour operator. What can you tell us about this experiment and the implication of such initiative in terms of image and the summer season?
The most important aspect is for all the countries inside the EU to have a coordinated approach about this.
It is not about getting to a place quicker and ignoring other destinations. It is a matter of understanding that we need to regain the confidence of people when it comes to travel. If TUI's announcement is a way to give confidence to German tourists, then so be it. It is also important that we are clear when putting strategies in place. We must be sure to be aware of the output. We have to think about this as a whole and not just relationship between two countries.
How would you describe Tourism Portugal's plan of action? How will it embrace innovation, technology, sustainability, health issues, promotion, and competitiveness?
We want to grow across the country and have a population that is satisfied with the economy and its tourism activity. We want to contribute to a better world and better planet. We should also acknowledge the challenges. One major challenge is how to work together in a coordinated approach and adapt to a new way of tourism, meeting the demands of the new type of tourist.
A second challenge is sustainability. One of the things that we are most worried with is that things may go backwards. The pandemic has forced people around the world to consume many single-use materials due to the nature of keeping us safe from the virus. We must think about the 17 development goals as a whole, because if we just focus on a few, we are not doing our part. We are launching an event in November in Evora, a partnership with a French company to discuss these subjects very openly so that we can take decide on immediate actions and new measures. This will be a place to put all ideas on top of the table to discuss.
As at today, could you highlight the words or sentences that best describe Portugal in the current context, which are also an essential part of Turismo de Portugal's communication strategy? A message of trust and safety about Portugal today?
We need a coordinated approach. We need to work together but also be together right now, as humans. The virus does not discriminate based on nationality, so the more we work together in terms of supporting our economies, the sooner we will all be able to return to normalcy. We are open to this and look forward to receiving you safely in our country.