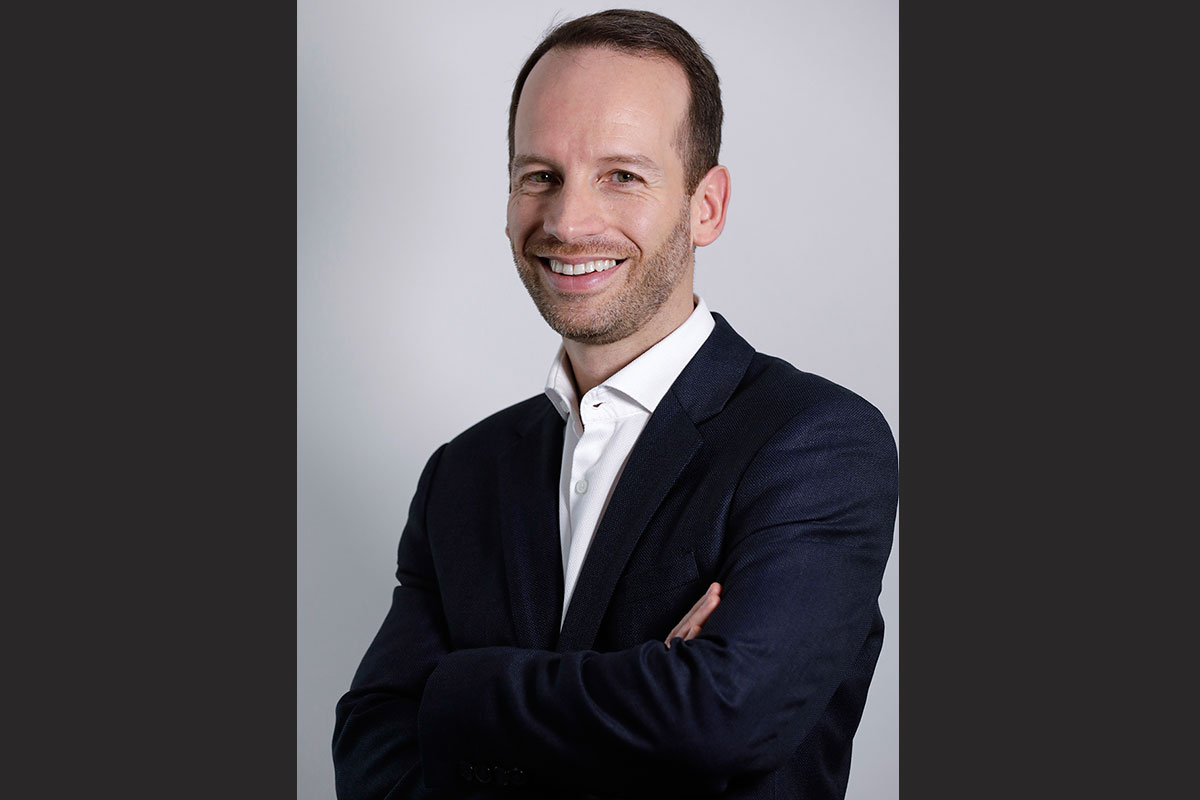 16 Nov

Redeveloping Portugal with a modern touch
Aniceto Viegas, General Manager, AVENUE, guides us through the many projects the company has in the pipeline
I would like to begin our discussion today by reminding the readers of Newsweek about Portugal's uniqueness when it comes to the real estate market. How would you sum up the 'key ingredients' that Portugal boasts that make it such a competitive destination for real estate investors?
What has happened since 2013 was to put Portugal on the world map, which was the first step in communicating a different narrative about the country and promoting the positive aspects of the Portuguese market. Safety is the first one, then the quality of the real estate and, finally, the Portuguese lifestyle. Unfortunately, in the past the Portuguese always tended to speak badly about Portugal, because we were pessimistic and only focused on the bad aspects of the country. In general terms this was the first change that had to happen. This different approach brought more and more foreign investments, which we are highly dependent on, because we do not have the capacity to develop the country solely by ourselves.
According to our research, since 2015 Avenue has invested EUR 225 million equity in nine projects in Portugal, of which eight are in the luxury residential segment and one in office development. Now in your third cycle, which entails an investment of EUR 150 million, the total rises to EUR 375 million. Could you please give us an overview of the inception story for AVENUE and the company's most recent developments targeting the middle class?
Our purpose is always to anticipate and to fulfil the demand. Between 2015 and 2017, we mostly invested in the city centre of Lisbon and Porto in the high-end residential and high-street retail. In this strategy, the first project that we have developed was Liberdade 203, which is a 12,500 square meter project right in the centre of the city of Lisbon. After this we moved onto Liberdade 40, keeping the same strategy of high-end residential with a high-street retail component. Then we developed in Chiado, since it is one of the most sought location for high end residential, where we developed Orpheu XI, The Cordon and, finally, in the Liberdade area, Mulberry Hill and the 266 Liberdade – Diário de Noticias. A few weeks ago, we were able to complete the development of this last one, in which we have sold 70 percent of the apartments and we expect to achieve all the sales by the end of the year, beginning of the next year. This one is amazing, since it is a piece of Portuguese history.
We have also refurbished the former headquarter of a newspaper in Porto called Comercio Do Porto. Refurbishing it into high end residential in the upper floors and high street retail in the basement, ground floor and 1st floor. From 2017 to 2018, we noticed that the market had a growing demand for offices. This is why we have decided to enlarge our investment scope to the office segment, acquiring a large land close to the Oriente train station in Parque das Nações. This project is very interesting due its strategic location and scale. We are talking about a consolidated office area, a large offer of public transport and 70,000 square meters of office spaces allowing to develop a unique concept with large external green areas. The commercial strategy is to lease and then to sell the office buildings to institutional investors focused in acquiring yielding assets. We have also started to invest more in Porto. We are currently underway building a 12,000 square-meter high-end residential in Porto, which is a greenfield development with 98 residential units. This place has private gardens, large balconies, a gym and other common areas that we will start marketing by the beginning of next year. We have two others developments that are not currently in our brochure, which is another development in the city centre of Porto with 30,000 square meters, which will be launched early next year. Plus, another high end residential in Lisbon with approximately 12,000 square meters. We are also preparing to serve the middle class in Lisbon, being on the cusp of purchasing a property in the city centre.
One of the main challenges that new construction has in the sector is the amount of VAT paid in comparison to rehabilitation projects. This is a measure that must have been put in place to promote the renewal of Lisbon's uninhabited buildings just after lifting the rent control policies at the beginning of the decade. What is the current status in regards to this debate and what levels of VAT for new construction do you personally think would be accepted by the market?
It is an important point as it made a big difference in the redevelopment of the city centre. It was an incentive put into place by the government. Currently, considering all associated tax costs for a new development we are talking about a weight of 30 to 35 percent of taxes to develop a greenfield project, for instance. If the market is going to provide more affordable residential units for the Portuguese middle class, the government has to make an effort to change this, otherwise the tax impact will be felt by the final consumer.
Avenue is part of the group of 20 companies that recently joined the Business Mobility Pact for the city of Lisbon. This pact aims for a more secure, accessible, ecological and efficient mobility system, in accordance with the fundamental principles of collaboration, commitment, transparency and security. Can you tell us more about this initiative and how does Avenue envisions implementing these concepts into its operations?
The first good example that we have is our new office development Exeo in Parque das Nações in Lisbon, where we are building very close to a metro and train station which incentivises the residents to use public transport. In addition, we have implemented all the appropriate measures in terms of energy efficiency through on-site energy production. Primarily we focus on water recovery systems, which will provide more than 80 percent of the needs of irrigation for the external green areas of Exeo.
A recent report from Savills has indicated that Lisbon will continue to outperform other rival cities over the next five years, with a rosier forecast than locales such as Beijing, London, Los Angeles, Madrid, Shanghai, Sydney, New York, Dubai and Hong Kong. What is Avenue's perspective on the future for Portugal in general and how is the company preparing strategically?
Nowadays Lisbon is a new important destination in Europe. If we look at our customer base, 40 percent are Portuguese, 40 percent are Brazilians and 20 percent from other nationalities. We consider that we will be able to attract other nationalities, Europeans in general due to the proximity of Lisbon to any other capital in Europe. We are also close to the American continent which is a very strategic aspect. As it stands there are not many Americans coming to invest in Portugal but we are seeing the numbers rise steadily.
President of APPII Henrique Polignac de Barros pointed out during the Urban Rehabilitation Week in Lisbon that 'The market will need massive investments, and that there is a lot of liquidity worldwide. Which will be invested in countries that find the most intelligent solutions to attract that investment' What would be your message of continuity or stability to international investors who have been or are now interested in investing in Portuguese real estate?
I would say that Portugal faces something that many other countries have not, which is the debt crisis in 2012. Portugal made important reforms and enforced sacrifices in order to overcome this situation. It is important to see how countries react in a moment of triumph. However, what counts more is to analyse how a country behaves in a moment of crisis. The capacity to put in tough measures and make sacrifices is important to understand what is expected in the long-term.