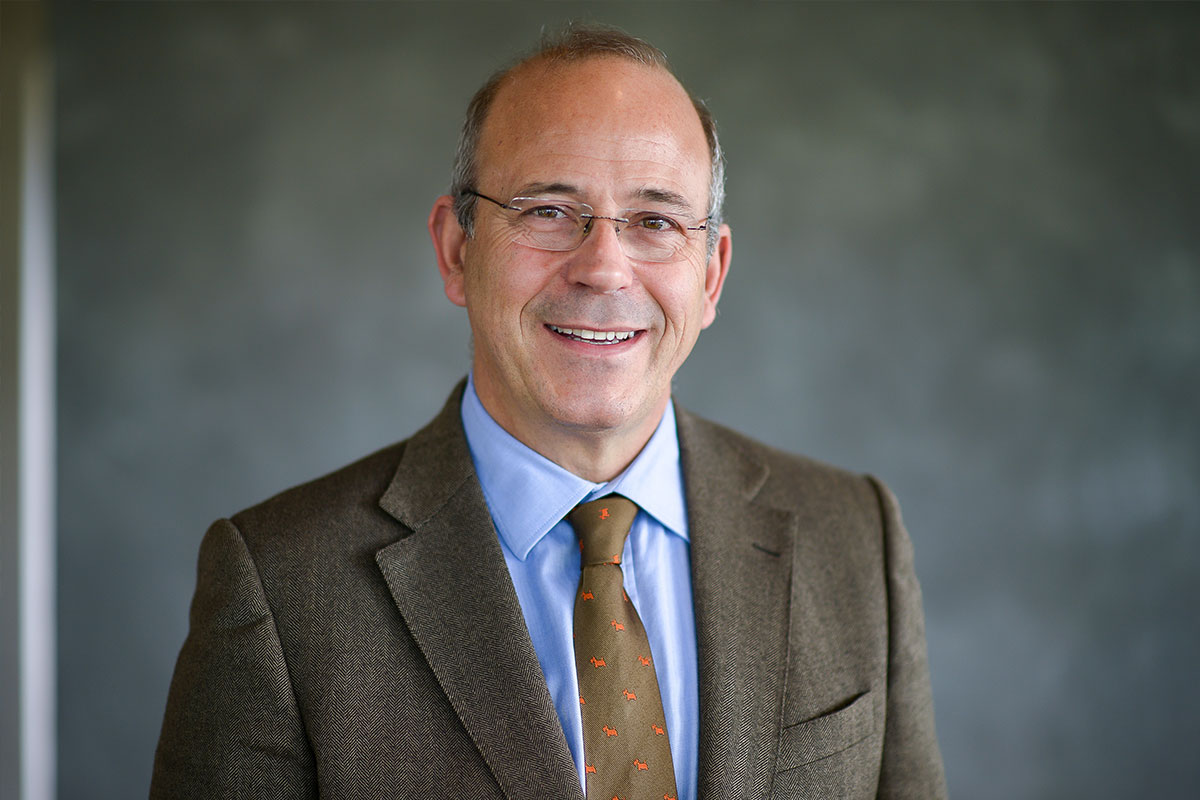 05 Nov

Real estate tailored to the 21st century while retaining Portugal's charms and character
Gilberto Jordan, CEO, André Jordan Group, describes why there will always be international demand for Portuguese property
The André Jordan Group is one of Portugal's leading real estate developers. Established in 1940, it specializes in sea and golf resorts, residential country clubs and leisure facilities. Given your extensive experience, what would you say makes Portugal such a unique and competitive destination for real estate investors?
What has made it a success in the past two years is the discovery of Portugal's characteristics. There is nothing in Portugal that is currently considered attractive that is artificial or that is not indigenous to the country. The discovery of this has brought in many international tourists and people who want to partially and permanently live in the country. There are incentives to come, live and buy property here, however at the end of the day, what makes the difference is the genuine offering that you will find here. Word of mouth has been very powerful. Portugal has attracted the executives and upper echelon of international society. This is not only from Europe, last year people from over 100 different nations bought an apartment in Lisbon. At our Belas Clube de Campo community development, for example, we have over thirty.
Real estate investors have been a driving force of the Portuguese economy in recent years. With a 15-percent contribution to gross domestic product, the sector holds sway in defining the future of the economy. Earlier this year, the Portuguese Association of Real Estate Developers and Investors proposed a package of exceptional measures to reactivate the sector after COVID-19 for the government and relevant authorities to review. What changes do you think are necessary?
I think that it is not the time to tamper with the conditions that have brought us here, especially as it will reflect badly with international investors who must understand that this is a serious country. Changes in legislation on a regular basis are not a good idea. We are in a period of time when everyone needs all the capital there is and we are in competition with many other countries for the type of talent that we have recently been attracting. The incentive packages of Portugal's golden visa, non-habitual residency and other schemes that could be created have relatively little impact on the overall government budget but bring large returns to the government sector and the economy. The trickle effect of the tourism and real estate industries is gigantic and very labor intensive, which creates jobs.
In January, André Jordan Group announced an investment of €25 million in the construction of 50 new apartments and 15 'townhouses' at Belas Clube de Campo, its premier and exclusive luxury golf and lifestyle community development. What will the key differentiators of this new project phase be and how does this fit into the group's wider history and strategy?
We have 80 years of experience in real estate, most of that is residential and it is mostly based in Portugal—so we know what people want to live in. We work with world-class architects and like to explore their creative capacity to build something beautiful. Aesthetic, functionality and sustainability is a moving equation. We not only incorporate sustainability, but we certify that sustainability to a standard. When we created the original master plan for Belas Clube, which is within our Lisbon Green Valley, it was one of the first generation of developments to be submitted to the environment impact strategy that came into force in Portugal at the beginning of the 1990s. André Jordan Group is always at the forefront in looking at what is happening in the market, and we try and incorporate those advances.
Our latest investment is in a new phase of building at Belas Clube De Campo, which is a new generation of building and town houses that are well designed from the inside, while the sustainability that we incorporate is at the forefront of what is available on the market today. We like to call our offer "residential solutions" because we have such a diversified offer.
According to Deloitte, the European fitness market is worth a staggering €26.6 billion. Facilities like the Belas Golf Club set Belas Clube De Campo apart from many other community developments you will find globally. Last year, you signed a partnership with fund manager Oaktree Capital Management that will see an investment of over €500 million in the latest phase of Belas Clube. What will that means for the reinforcement of the sports and other facilities at the club?
Because of the size of Belas Clube and our ability to build out, we are now starting to build more and, of course, when you build more houses you have to adjust the amenities and services accordingly. Because the developments are very big, we have built the amenities as needed throughout the decades. Now we are in a new phase of investment and are doubling the size of the health club and sports center. We are also increasing the number of tennis clubs, soccer fields, paddle courts and event skate parks.
What would be your message for international investors who have been or are now interested in investing in Portuguese real estate?
The intrinsic value of the living-in-Portugal offer will not change rapidly. Things are never going to be more expensive than they are in, for example, Spain, Germany or Switzerland in the long term. You will always have a good standard of living here, so the demand will always remain. Portugal has been a destination for international investment since the 1960s, especially since the 1970s in the Algarve and Madeira. Lisbon is a city that can't expand as much as places in the north or south of the country and has never been subject to international demand. Only in the last few years has there been a marginal increase in the supply of apartments in the center of Lisbon, which is why prices also went up. However, I envision a price stabilization over the next few years.  
Portugal has been a stable and unified nation for eight centuries, and a cradle of greatness and achievements on a global scale. It is also a beautiful country with a fairly low density, well-sized cities and historical towns, a very special capital city of Lisbon, an accessible mountain range, the impressive plains of Alentejo and an immense coastline with pristine beaches.
None of that will go away. In fact, it is all being improved and tailored to the 21st century without losing its charm and character. Take the opportunity, and come and visit Portugal.