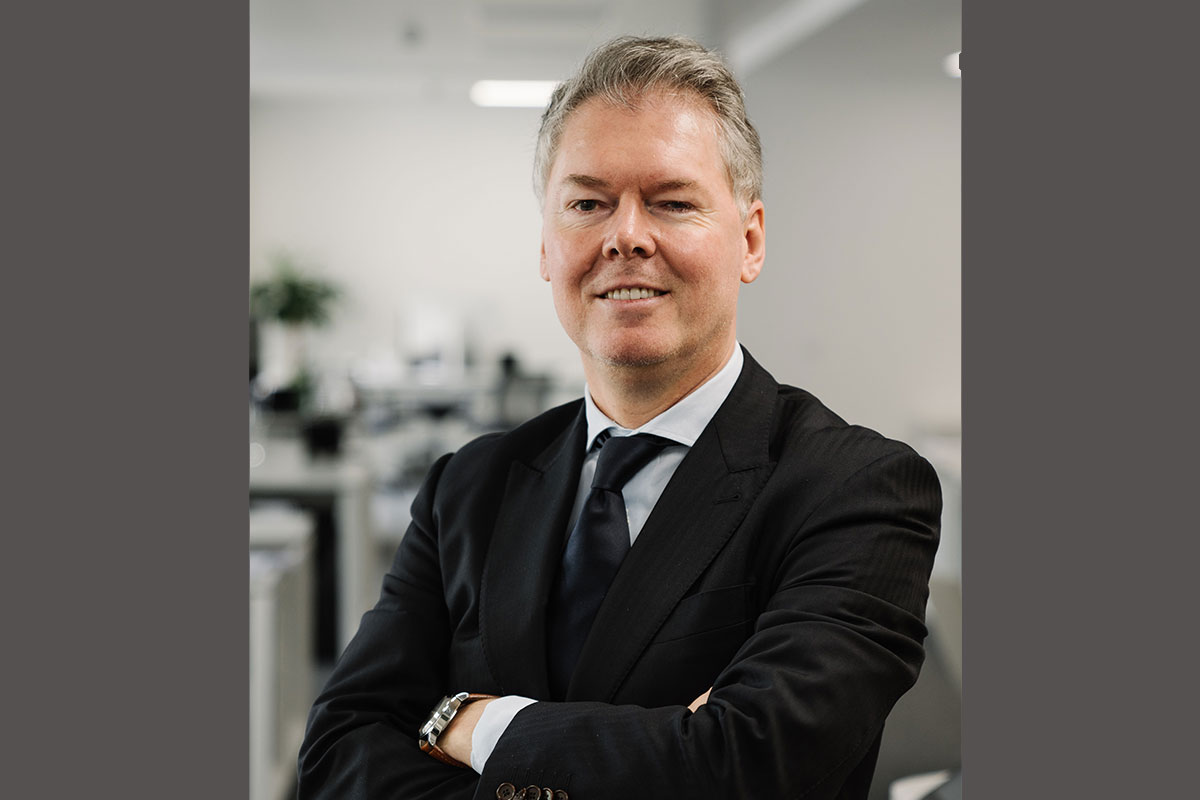 30 Sep

Protecting investments through a global pandemic
Paulo Loureiro, CEO, Bondstone, supports that Portugal poses as one of the most competitive relocation destinations in the post-COVID era
Portugal is quite unique when it comes to the real estate market. Could you sum up the 'key ingredients' that Portugal boasts, making it such a competitive destination for real estate investors?
There are many reasons why Portugal is an appealing destination for global real estate investors at the moment and for past eight years. Portugal was late to the 'real estate party', but being late is not always a bad thing. Portugal's secular real estate cycle is less advanced, with more growth still ahead compared to other European countries, as well as valuations that are more attractive than those in mainstream global markets. I am of the view that Portugal is currently one of the most attractive market in Europe for real estate investment on a risk-adjusted basis. Looking at Portugal prior to 2012 and for about 30 years, little investment was done in the real estate industry. In the wake of the global financial crisis of 2009 to 2011, we started to pop up on the global real estate investment radar screens. A few things had changed, however one of the most significant was that it became an attractive destination for global citizens trying to get a European residency permit. The country also became a tax friendly destination for some European citizens as the government implemented a non-habitual residence programme, where recipients do not pay tax on foreign income for a period of 10 years. I do believe Portugal will remain attractive as a place to move and invest, in comparison with some other European countries. The country is stable from a political standpoint, has skilled and relatively inexpensive labour coupled with an abundance of English-speaking professionals, while the cost of living is fairly enticing. These 'key ingredients' have made Portugal an attractive destination for people and corporations alike. More recently, Portugal has also emerged as a key global tech destination providing an efficient and growing start-up ecosystem.
Real estate investors have been a driving force of the Portuguese economy in recent years. With a 15 percent contribution to GDP, the sector holds sway in defining what the immediate future should look like to revitalise activity. Could you please give us an overview of how the overall real estate sector managed during COVID-19 pandemic? What was the impact, implications and major initiatives taken to mitigate the effects?
I would prefer to split the recent past in three distinct periods: pre, during and post-COVID-19. Up to February 2020, before the pandemic hit us, the Portuguese real estate sector was growing steadily, enjoying strong fundamentals and was recipient of record levels of international investment. If you look back ten years ago, the mix between domestic investment and foreign investment was 90 to 10 percent respectively. For the past two years the investment mix has shifted the other way around, with 10 percent for domestic and 90 percent for foreign, a clear indication of the attractiveness of our industry.
As the pandemic and the subsequent economic recession have profoundly altered the real estate landscape, most investments have been put on the backburner and most international investors have swung into a wait-and-see mode. Smart institutional money believes that some local players will undoubtedly face some degree of financial stress down the road, which will inexorably lead to distressed opportunities in the second half of 2021 and beyond. We are currently in price discovery mode as we lack enough data points or transactions to gauge market pricing and the real depth of the local real estate market. I do however foresee investment, mostly international, resuming sharply in the second half of 2021.
President of APPII, Henrique Polignac de Barros, pointed out during the Urban Rehabilitation Week in Lisbon that 'the market will need massive investments, and that there is a lot of liquidity worldwide, which will be invested in countries that find the most intelligent solutions to attract that investment'. What would be your message of continuity or stability to international investors who have been or are now interested in investing in Portuguese real estate?
Portugal displays real attractiveness as a relocation destination for organisations and individuals in a post-COVID remote-working world, as it offers political stability and juridical security, an abundance of skilled labour, relatively low cost of living and real estate price, competitive fiscal policies and a high quality of life. Our goal, and APPII's, is to spread the word to the world. Relocate your company or your family from expensive urban centres to Portugal, principally if you plan on following the transformational work-from-home trend.
In addition, I believe two asset classes will definitely emerge as winners in the next couple of years in Portugal: multifamily, also called PRS or BTR in Europe, and Logistics.
The multifamily sector in Portugal is critically undersupplied and lacking in good quality stock. Coupling this with future constraints on mortgages, changing demographics and a growing consumer preference for flexibility, location and prime modern rental offerings means the development of new housing units is crucial for the Portuguese residential market at present.
The logistics industry is also in the midst of a paradigm shift. The reshaping of supply chains and logistics networks is driving increased demand for last-mile and cross-docking platforms adjacent to core urban centres such as Lisbon and Porto and has put this asset class in the spotlight of mainly international institutional investors.
In March we heard news that Bondstone intends to invest EUR 400 million euro in Portugal until the end of 2021 through creating strategic partnerships with international investment groups. Can you please walk us through the strategic thinking behind this announcement and the steps the company has put in place to execute?
Bondstone is a private equity real estate investment and asset management firm focusing on the Portuguese market, across almost all asset classes and investment styles. As General Partner, Bondstone's principals systematically co-invest with international investment groups. In the last 4 years we have invested more than EUR 100 million, of which EUR 25 million of our own money. In the medium to long run we remain confident in the Portuguese real estate market. We are currently vetting a compelling pipeline of value-add and opportunistic real estate deals ranging from EUR 20 million to EUR 100 million in capital size. Our investment envelope of EUR 400 million announced in March 2020, two weeks prior to the lockdown, remains unchanged but the timing to deploy this capital has irremediably been pushed to the right, till the end of 2022 or even 2023 depending on the duration of the downturn. As we systematically co-invest alongside our investors, we place an emphasis on risk management, which includes a stringent underwriting and pricing process, responsible leverage and no cross-collateralized debt. We want to be opportunistic with new acquisitions during the period of disruption ahead of us.
Bondstone also offers a myriad of different services. Investment structuring, Asset Management, Investment origination and property management. What sets Bondstone apart from its competitors in regards to these aforementioned services?
Bondstone works to protect and grow our investor's capital in all market cycles, and our principals invest significant equity alongside Limited Partners to ensure that we are aligned in all that we do. This sets us apart from most of our competitors in Portugal.
Where are your clients mostly from?
Most of our partners and investors are from Europe and the US. In Europe it is mostly the financial centre which is the UK, but we also manage capital coming from Austria, Belgium, France, Germany and Norway among others.
Are there any particular projects that you would like to highlight for our reader and potential clients?
We launched two residential projects last September. One in the lovely coastal town of Cascais, 20 miles west of Lisbon, and the other one in Foz, the most exclusive neighbourhood in Porto. We are building 15 high end residential apartments in Cascais overlooking the Atlantic Ocean, known as The Coral. In Porto, we are building a gated community of 36 town houses, named Greenstone. Both developments should be concluded by the end of 2022. Predicting structural shifts in lifestyle and design trends in the back of the COVID-19 pandemic, we tactically decided to delay the launch of these two projects. These properties will offer generous indoor spaces, spacious outdoor areas, private gardens, rooftop terraces, swimming pools, and communal spaces with co-working areas for residents.
Could you please provide us with a Final message to the readers of Newsweek?
Portugal is open for business and leisure. The country has been undiscovered for many years and now it poses itself with a lot to offer. It is a great place to travel to, live, study and work. It will undoubtedly remain in the spotlight for investors and travellers for the foreseeable future.