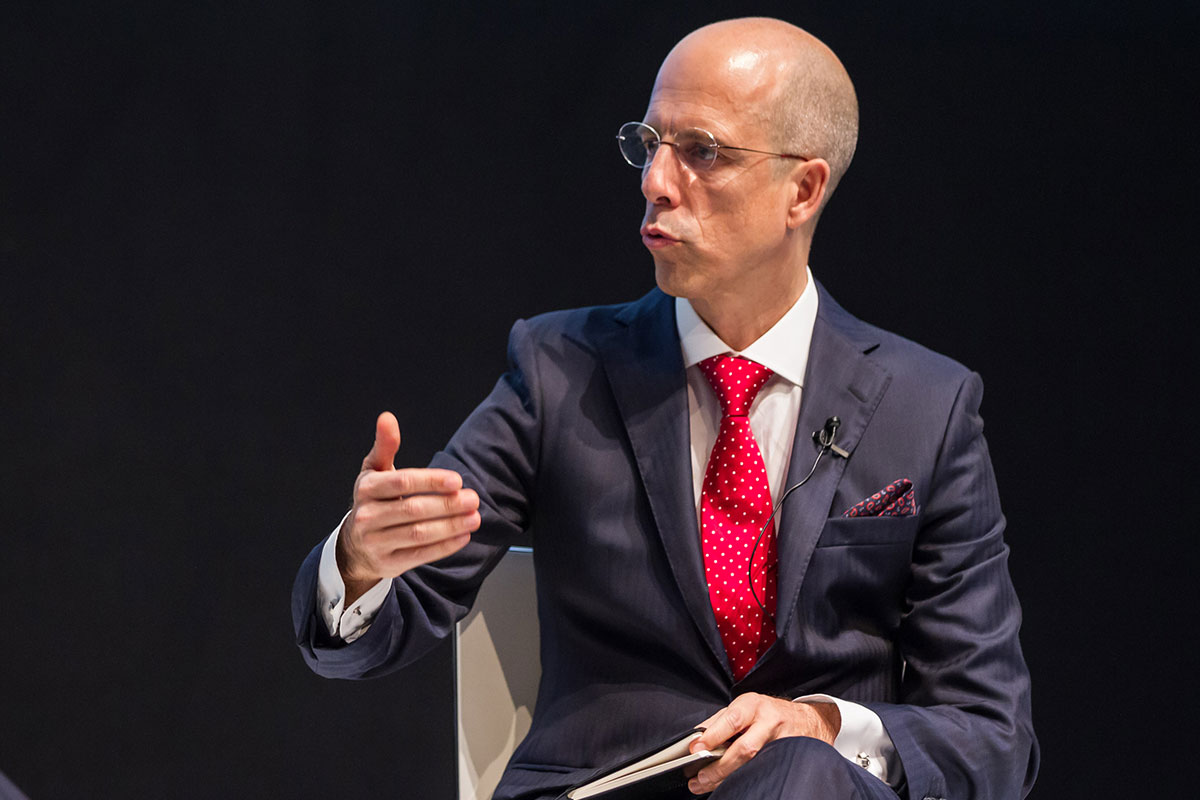 30 Oct

Posing as an innovative outlier regardless of the obstacles
Jorge Portugal, General Manager, COTEC, underlines the importance of Portugal's innovation capabilities moving towards the future
During the last two months we have seen the world on high alert and governments taking all manner of actions to stop the pandemic. As we have seen, some nations have stood tall, while others fell. Portugal – as a nation – rose to the occasion and has received global praise for its handling of the coronavirus crisis, especially considering how hard its neighbour, Spain, was hit. What in your opinion, were the key elements that allowed for Portugal to tackle this crisis so effectively?
The pandemic was managed in three phases. Firstly, we locked down very quickly and that prevented the spread, reducing the potential number of people in the ICU's. The second phase was the gradual loosening of restrictions in specific areas of the economy with due diligence, in line with the European guidelines. Thankfully, there were no cases of not having enough capacity to treat people. Now we are at the third phase. The third phase is to manage the prevalence of the virus at this moment. There is a lot of uncertainty now as we are all ready to deal with a potential second wave. It is a very delicate balance especially across the service sectors which Portugal does depend on.
The approval of the technological and business innovation strategy for Portugal 2018-2030 shows the government's commitment to using innovation as the engine of the country's economic growth, stimulating higher levels of productivity. Could you please elaborate on what are the main pillars to this strategy?
Building our competitive capabilities on innovation as a country is a consensus across our country. We are an average-sized country, with a very open economy that is very exposed to external competition. We need to invest in industrial renewal, in improving the quality of our products and our technical competence and the value to consumers in order to compete globally. We have to go back 15 years where most of our industries were hardly able to keep up by the entry of China and South East Asia into the global outsourcing of manufacturing. Then, in 2008 and over the following years, we faced the effects of the global financial crisis and our own governmental sovereign debt crisis internally, accompanied by a tough financial assistance program.
Despite all the challenges and bitterness, the outcome was positive, we knew that our companies needed to focus on exports, because our market was very small or with limited consumption capability. If you look at our level of exports you see that, in 2010, we only exported 29 percent of what we produced compared now to 44 percent, anticipating to achieve 50 percent. We understood that we needed our products and services to be better than the competition, so we had to invest in innovation. Another part of the formula that our businesses adopted successfully was to produce in smaller batches with a focus on quality, flexibility, specialisation and service.
These are the processes put in place in the last 10 years that made a number of our companies gain market share internationally. An innovation strategy is assumed at the highest level of the country, for example the President of Portugal is the Honorary President of COTEC Portugal. This allowed us to think on how to innovate in many ways, not only in business, but also in the way we organise our public services. This strategy has continued across different governments from different parties and it is becoming a very consensual idea.
This year we received very good news that we became strong innovators in a report by the European Innovation Scoreboard. In 2020, our main challenge is to use our strong scientific ecosystem with a wide range of areas where our universities and research technology centres, to help companies finding better solutions and to find new knowledge to solve business problems. The challenge is to be more efficient in transforming innovation inputs into innovation outputs, which means profitable economic growth. In 2016, we launched the National Strategy for Digitisation of Industry to increase the value of our manufacturing and production output. The point is you have to scale up now and continue all the public and private investments. Lastly, I would say that public and private corporation in terms of executing symbiotic policies that we are able to assess in an independent way with independent metrics.
You have stated that 'The current Industrial Revolution in progress is the first that happens at the same time for everyone, in which location is not a determining factor and in which talent, creativity and innovation are the capacities that will differentiate the winners from others'. How important is it for companies to re-invent themselves for the digital age? What can you tell us about the impact of the convergence of the circular bio economy and digital transformation 4.0?
We have seen that in US, some places in Europe, China, Japan and South Korea have started a transformation of their industrial capability in terms of being more digital and designing their products in a way that the supply chain is sustainable. There is a conscious effort in reusing raw materials and being efficient in the way they explore those raw materials. This also tied into the design of products to be able to be used over a long period of time and to become smarter in terms of maintenance and lifecycle. This coupled with the focus on companies being responsible for the entire lifecycle of the product, even handling the end of life of the product in order that the material may be injected back into the economy. That is the only way in the longer term that we can cope with an increasing number of consumers in the market and to cope with a finite amount of natural resources. Technology is a key driver of this transformation, but also new business models. This is the bio digital circular transition and Portugal is very much part of it.
We have heard the phrase 'The industrial renaissance in the post-COVID-19 era' quite a lot since the pandemic. In this changing paradigm, many countries are reanalysing their business models for a more long-term strategic outlook. President Marcelo has warned about Portugal's and EU's external dependence. How will the shock of COVID-19 ignite change in companies focus and organisational structure in the future?
We were very happy that our Honorary President and the President of Portugal was so keen in acknowledging that Europe needs to be in the global industrial race. He recognised the need to reinforce the core of industrial activities in European economies, in particular Portugal, not only because we will need to keep strategic autonomy, as we have seen was a problem for Europe in sourcing PPE equipment during this pandemic. This is especially important in areas like aerospace, railway technology, machinery, agriculture and biotech. Our president also made the case in his speech at the COTEC Innovation Summit last June which reflected our own position that we need to invest critically in new technologies for addressing these areas. And we also need the capability to take this technological development to markets, which required a strong partnership between businesses and the scientific sector. It is very important that the European strategy is inclusive in terms of regions and the kind of companies that we support. Especially SMEs, which are the core of European capability to grow and to create jobs and innovation.
In order to conclude, could you please share with the global readers of Newsweek a message of optimism and reassurance about Portugal and the rebooting of its economy?
We live in a competitive environment where everyone is looking at the other to see what they are doing the best to emulate this. We need to look at our innovation capability, because it is a long-term predictor of what you will be doing in the future. Change management in companies and governments should also be high on the list of priorities as nowadays things move ahead at a blistering pace.