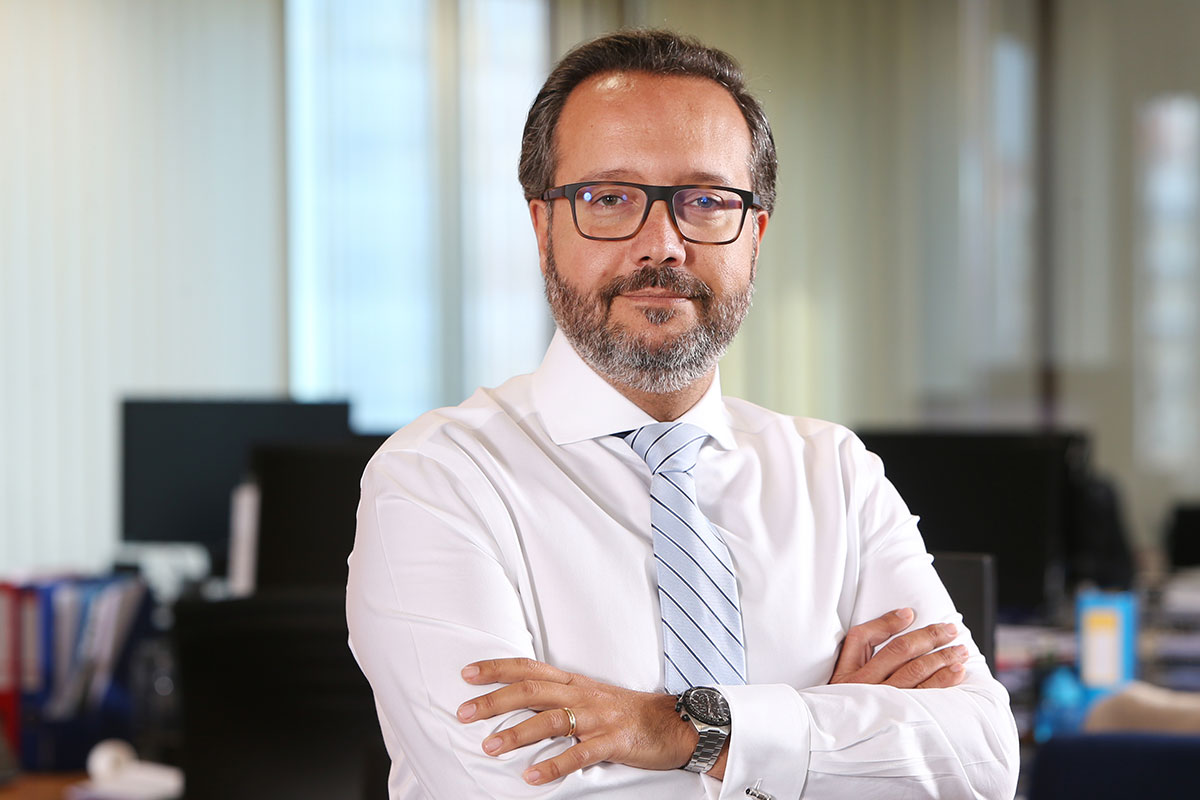 20 Oct

Portuguese real estate remains a safe-harbor investment
Paulo Barradas, Managing Director, Norfin, introduces a leading real estate investment management firm that bridges the risk gap for international investors
Could you introduce our readers to Norfin and to your history with the company?
Norfin is the reference in real estate investment management and advisory services in Portugal—it currently manages over €1.4 billion in real estate assets for institutional investors. I started at Norfin around two years ago, after more than twenty years in the investment banking industry. Most recently, from 2011 until 2017, I was based in London as the head of mergers and acquisitions at a leading international investment bank. I then returned to Portugal from the UK to begin working at Norfin. At the time, Arrow Global Group was in the process of acquiring Norfin—Arrow Global is a leading European credit management services provider, with more than €60 billion under management in five European countries.
What are some of the key ingredients that Portugal boasts that make it such a competitive destination for real estate investors and how has the market changed in recent years?
The main difference from the old Portugal that we used to live in is the growth in external demand, which is something that Spain has had for a long time in comparison. Here in Portugal, we started experiencing it only a couple of years ago. There were a lot of opportunistic investors that began to notice that there was a small country in Europe that still had a lot of opportunities. This was also boosted by tourism, and having people visit the country and experiencing the quality of life that you could have here.
Also, during the last global financial crisis the country went through a huge privatization process that drew a lot of attention from European and Chinese investors, to the extent that there was one year when Chinese investment in Europe was pretty much all deployed in Portugal. As a small country, that had a tremendous effect not only on the noticeability of the country in Europe but also globally. Investors started to notice that we had the same level of investment risk as Spain, which boosted the number of international companies bringing their operations to our capital, due to the lower cost of labor plus the extraordinary way of living, with international standards of education and the English language widely spoken.
During the most recent Urban Rehabilitation Week event in Lisbon, the president of the Portuguese Association of Real Estate Developers and Investors, Henrique de Polignac de Barros, stated: "The market will need massive investments and there is a lot of liquidity worldwide, which will be invested in countries that find the most intelligent solutions to attract that investment." In light of COVID-19, is investing in Portuguese real estate still an intelligent solution for international investors?
The structural competitive advantages are still here. One aspect of this crisis is that we should know better how to maneuver capital and continue investing to build up on the fundamentals of each market. Real estate is a safe-harbor investment, it has always been part of a typical asset allocation strategy and now is even more so. The interest rates are so low that nowadays the name of the game is security. A lot of investors are opting for lower but more stable returns. Now we have to make sure that returns and cash flows are stable and that we will be protected on the downside. The real estate in Portugal not only has all of these characteristics but still has some yield compression to be made when compared to the other capitals in Europe.
Construction sustainability is no longer just a flag, but a necessity and a condition for doing more and better business—energy efficient designs and better quality construction are becoming requirements in many real estate markets. How important do you think sustainability is in real estate projects?
In recent history, these kind of changes are driven by supply and are based on global awareness. In the case of real estate, the changes are driven by international investors that have already raised their funds with the commitment to put their money to work on climate-friendly and energy efficient assets with international certifications. Most of our investors are international and Norfin is very well known for the technical component and development of its real estate investments, which have strong environmental, social and governance requirements.
Norfin has a rich history spanning more than 20 years, provides a diverse range of service offerings and has regularly been named the best real estate investment manager in Portugal. What should potential institutional investors know about the core services provided by Norfin in 2020?
We have been capitalizing on the technical side of real estate investment, which is the main risk for financial investors going into real estate, alongside the commercial risk. We undertake everything from the design stage to the construction stage of a project, including leasing out the assets. Whether it's a buy-to-sell or a buy-to-let strategy, we can deliver the full menu of real estate strategies to cover all segments and types of investors. We work with core, value-added and opportunistic investors—typically, we work with private equity funds for core and value-added, and special-situation funds on the more opportunistic side of the investment space.
We also have global asset managers that invest in Portugal through us and we manage their portfolios here. There are currently some investors also wanting to have an operating approach to assets by becoming owners and operators, particularly in hospitality. Additionally, we are now adapting to the new environment, so we are going further and trying to work more on the operational side of the demand. Over the last twenty years of Norfin's existence, we started with national institutional investors, then after the 2009 global crisis we managed to capture the international demand for local opportunities and to match financial investors with the real estate opportunities in Portugal—bridging the perceived risk gap with our strong technical capabilities through active asset management.
Can you give us some examples of projects you are working on at the moment?
We are currently working on a large greenfield development of a multi-use complex in Lisbon at the doorstep of the Campo Grande underground station that has over 80,000 square meters of construction above ground. There are 40,000 square meters in four office towers, 30,000 in three residential buildings and 10,000 in retail space. It is a new project that will change the landscape of the city center as well as updating the offering of office space in Lisbon's central business district. We also want to bring apartments to the city center at a fair price and will start construction early next year, with sales beginning straight after that.
A recent report from Savills indicated that Lisbon will continue to outperform other rival cities over the next five years, with a brighter forecast than locations such as Beijing, London, Los Angeles, Madrid, Shanghai, Sydney, New York, Dubai and Hong Kong. What is Norfin's perspective on the future for Portugal in general and how is the company preparing strategically?
We think that we are now experiencing a very strange time, as this kind of worldwide health crisis is novel. Nobody knows what will happen, as the global markets are all in the discovery phase pricing wise and risk wise. However, we believe that we will never go back to how we were as a country and as a market before this massive flow of inward investment. We will continue to grow and will continue being on the radar screen of international investors.
Do you have a final message for the readers of Newsweek?
I have a message for executives within corporate organizations that are looking at relocating to a destination in Europe, be it in terms of offices or research and development units. They should come to see what other international corporates are doing in Portugal—such as Google, Nokia and some international banks that have chosen to relocate their operations to here. Please come and experience the Portuguese way of living and doing business—you will definitely want to stay.