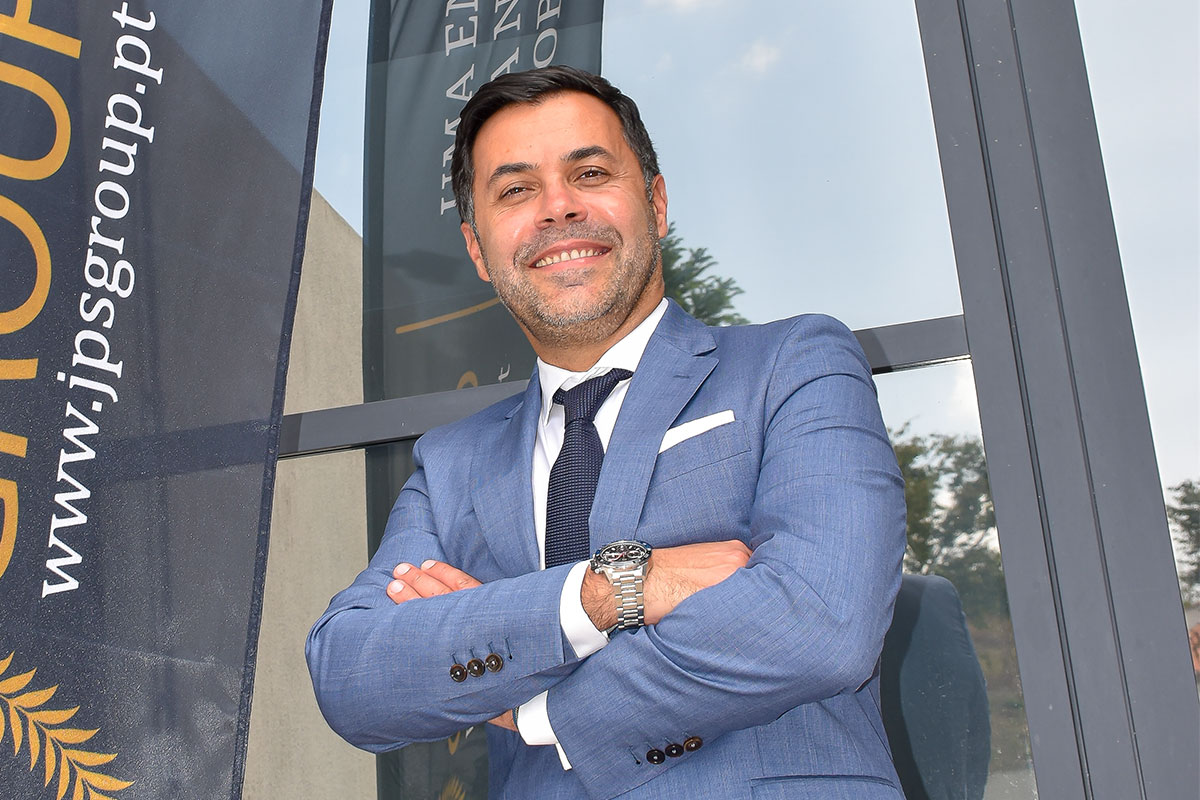 12 Nov

Portuguese real estate market remains stable despite COVID-19
João Sousa, CEO, JPS Group, details how the pandemic has been a test of resilience for the property sector, with some developers emerging from the crisis in a stronger position
JPS Group is an important Portuguese real estate developer that also offers consultancy services and manages projects it has developed, often in conjunction with international partners. To date, it has developed more than 300,000 square meters in projects, representing more than 1,550 properties and a general sales volume of over €600 million. In your opinion, what are the one or two elements that make Portugal such a competitive destination for real estate investors?
It's more than one or two—there are many competitive elements that make Portugal an interesting place to invest in. After the 2008 global financial crisis, we started a rehabilitation of the country, especially in terms of the real estate sector. This is one of the safest places to live on earth, with a rich culture and relative stability on all fronts. The quality to price ratio of real estate in Portugal is also well above average. The climate and food give another value to living in the country. Then you also have the fact that Portugal is a hub for Europeans to be connected with South America and Africa, and for Portuguese residents to be connected with all the major capitals in Europe within two hours. Mobility infrastructure in Portugal is also world class, allowing you to be in the north or south of the country in a couple of hours if you are living in Lisbon.
JPS Group was one of the first in the market to have a strategy based and focused on new construction in more open, greener and less densely populated areas for Portuguese homeowners. With time, it has become evident that this is an incredibly important market segment and it has been driving your sales success. Can you tell us why this strategy has yielded such positive results?
We applied a short- to mid-term strategy of new developments that was launched in 2016 and today, when we analyze our previous actions, we see that it is exactly what the market currently needs. With the demand that once existed when we launched this strategy, we saw that there was going to be a shortage in new building and that the Portuguese people would also want to be involved in the gains of the real estate market.
In the last decade, as a country, we constructed hardly any new developments, so we wanted to offer the market products that were differentiated from what is on offer in the secondhand market. This entails having a certain level of services, facilities and quality in finishes that have not existed until now. This pandemic has already transformed client requirements—people are now looking for these greener spaces and they want to be living outside of the city. The middle-class Portuguese want a quality piece of real estate at an accessible price.
One of the main challenges that new construction has in the sector is the amount of VAT that has to be paid in comparison to that on rehabilitation projects. This was a measure put in place to promote the renewal of Lisbon's uninhabited buildings at the beginning of the decade. What is your view on VAT levels in the sector?
Everybody involved in the real estate sector and in government should be aware that Portugal needs to expand construction for the middle class in a substantial way. We need to look at this situation from the macroeconomic point of view. It is true that rehabilitation has resulted in adding a certain dynamism into the market. However, placing such a large VAT value on activities related to new developments when the market is demanding them seems to be self-destructive. We must make our market competitive in terms of pricing and allow for more people from diverse socioeconomic backgrounds to also be involved in the growth of our sector.
JPS Group is also venturing into offering a service for those selling their properties. In addition, the group provides services for those looking for long-term rentals through the EasyHome platform. Can tell us more about the results experienced with these two ventures?
Due to our scale and growth, it made sense for us to have a commercial unit within our company that focused on propelling sales of our own properties. This makes all the difference because nobody else knows how to sell our products better than we do. Through this, we are also increasing the commercial knowhow of our teams internally, which is great for long-term success. Weekly, we have around 500 leads coming to us that are interested in buying our products—this is why we also ventured onto the EasyHome platform. Unfortunately, due to pandemic insecurity, we have currently put this venture on hold.
In a 2017 interview, JPS Group noted its intention to bring crowdfunding investment to the real estate market. How has the market reacted to this approach?
In 2017, crowdfunding was a concept that was frequently debated and was something that showed prospects of growing into an interesting way to raise capital. However, the Bank of Portugal and the Portuguese Securities Market Commission started to regulate this space. Upon regulating the concept, this type of business became no longer viable and less profitable. There are thousands of micro-investors who have money sitting in a bank account who do not gain money on what they save. On the contrary, they lose money due to maintenance fees and inflation. Crowdfunding in other countries has already injected millions of euros into the economy. When the real estate sector sets the bar of making an investment at €250,000, it cuts out the majority who could also benefit from investing their money.
JPS Group currently has plans to expand to the extent that you envision your workforce increasing by more than 50 percent. In what areas of business will the group invest most of this human capital and what can you share about the company's strategy between now and 2025?
Our headcount has been constantly growing organically. Our group must grow due to the fact that the ambitions and strategies that we have for the mid- to long-term require many more people. In comparison to what we were constructing in terms of new developments two years ago, currently we are almost doubling that. At the moment, we are the company that is constructing the most per square meter in Portugal. The expansion is so rapid that we have created an in-house construction company that works only on our projects.
Construction sustainability is no longer just a flag, but a necessity for doing more and better business. How has the sector responded to this challenge? 
Sustainability needs to stop being just a buzzword in the real estate business as construction is one of the main business activities that produce a lot of waste. Sustainability has been an objective of JPS Group since long before the pandemic emerged. All of our projects must have a high-energy certification between A and A+. The resources that we use are not unlimited and we, as business leaders, need to focus on how to best manage our operations to ensure that the next generation can live in an integrated way with the wider ecology and environment. Another key aspect is to have adaptable projects that can be easily upgraded upon the onset of new and more efficient sustainable technologies.
Do you have a final message for the readers of Newsweek?

The message I want to leave is that the JPS Group is a project of the medium to long term. When it was launched, it was launched to stay and grow, and we have had several initial years with sublime growth. The pandemic was a stress test of resilience and we feel stronger coming out of the worst of it now. We are so confident in our projects and our direction that, two months ago, we launched a new project that fulfills the needs and wants of the current buyer—something with green spaces, rooftops, pools and home-office spaces. Everyday, we look to offer the best service and we have a strong focus on our human capital. I should also mention that the real estate sector has been the only sector that has stayed completely stable post pandemic, with aspects of growth for many of the players.