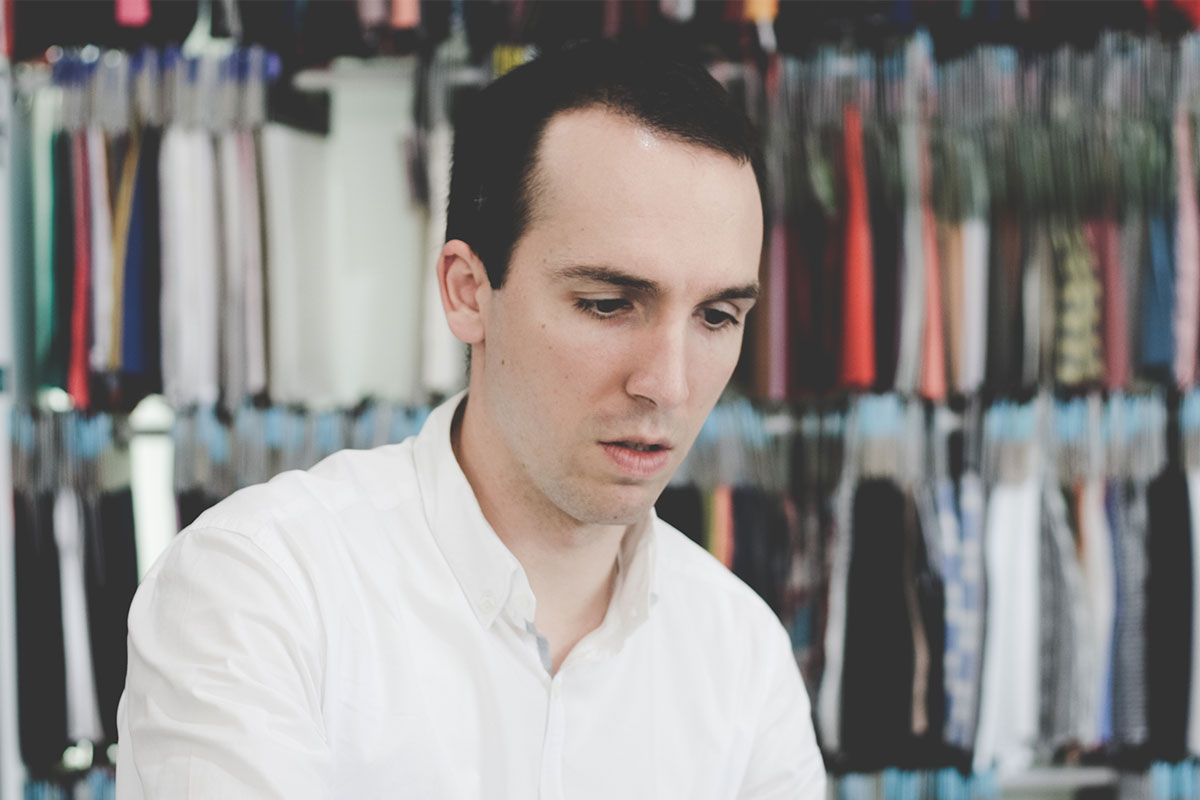 21 Sep

Overcoming barriers through adaptation and innovation
Ricardo Silva, Head of Operations, TINTEX, raises the awareness for business opportunities amidst the global pandemic
How would you sum up the 'key ingredients' that Portugal boasts that make it such a competitive destination in regards to the textile industry?
I strongly believe that Portugal has all the key factors to be a global player in the textile and fashion industry. We have all the technology, from the raw materials to the end of production. Over time, we have evolved into developing the new front-end technology in textiles. In terms of materials, we work on dye and finishing, but also on manufacturing and design. Today, we are considered the top notch in textiles and product delivery for brands and the consumers, thanks to the quality of the materials and the reliability we provide. Until now, it was fashion, but now we are entering quite quickly into the health and safety sector due to the COVID-19 pandemic. Everything involving innovation and disruptive technologies, we were never afraid to explore. We are always there searching for the new opportunities, new technologies, which is a risk at the beginning, but these are characteristics we have in Portugal and I am glad to see this evolution.
Could you give us an overview of how the overall textile sector managed during COVID-19 pandemic: What was the impact, implications and major initiatives taken to mitigate the effects?
When this all started, global business decreased, especially in fashion. We looked for solutions globally so we could manage to overcome the pandemic situation. There was an opportunity, since everyone needed masks at a certain point, so we started production. As we were quite fast and everything is close by, we could start implementing material development specifically for face masks in the social setting. The manufacture and design of these products brought the whole textile community together. Traditionally this process would take one to two years to be fully matured, but here it took three months. It was an incredible business opportunity for the ones that could take advantage and lead to have certified materials. Throughout April and May, everyone in the Portuguese textile industry was working on face masks.
TINTEX began its journey as a respected expert in the highest quality levels of dyeing and finishing techniques of high quality and natural based, responsible jersey fabrics. Can you tell us about the process of TINTEX moving up the value chain?
We established the company in 1998, at a time where the textile sector in Portugal was highly segmented. We had several companies in knitting, spinning, dyeing and finishing. At the time, we were just dyeing and finishing for other companies in Portugal. This was the traditional set up of the industry. It was a time of low innovation and our production was for localised products. As we were away from the global economy of textiles, we needed to develop structures and logistics to take the next step forward. We started developing dyeing and finishing technologies, exploring how to dye different fibres, new innovative fibres that were coming up at the time. Quite at an early stage we dedicated ourselves to these different technologies just to be a disruptive. Today, we design, develop our own knitted materials, specifically knitted structures for tailor-made, high technologically-driven materials, mostly on cotton and other cellulosic fibres like lyocell. Four years ago, we started knitting and we combined special knitting technologies, with our knowhow in dye and finishing, achieving marvellous results. Now, we are moving a step forward going into health and safety. Even with totally different products, we keep the same message; Comfort, high longevity of the materials and a premium look with a focused sustainability approach.
Ecology and sustainability have been front and centre of the TINTEXs strategy, leading to winning awards and being featured in the press for your efforts quite regularly. Could you give us an insight into the impetus behind the company's focus in this area and how it shapes your internal operations?
As we are in the centre of the textile value chain, we work a lot with water and chemicals, that require high energy usage. Our impact is seen and we can measure it. We know exactly where we capture the water from and where we need to dispose of it in the river afterwards. We are very conscious that we need to be able to keep the river at the same level of cleanliness as before or improve it further. Our focus on natural materials is one of the key points. We know exactly where our cotton is grown, having achieved this milestone just three years ago. Before that, it was impossible to understand where the fibres are from. We could know where the yarns are produced, but not the fibre. We needed to dig deep and build a strong structure there. We have a lot of chemical engineers in our company. I myself, my father, my brother and a few other colleagues are all chemical engineers. We enjoy chemistry so we could understand the chemistry in our suppliers' products. We started this journey on understanding and picking the best available technology for each purpose and to secure our merit with third party voices and certifications, which really helps to know if we are heading in the right direction.
We started exchanging all the old materials for new ones with the same performance, but with a decreased chemical impact. In a matter of two years, we changed everything on the finishing area and on the dyeing process, reaching the highest level possible. We have gone for a full natural process using vegetables, plants, extracts with a different twist. We went back to old concepts, but with a high level of technology. Keeping the same performance and expectations for the customer. In the end, we take out the toxic chemistry. Our challenge then was how to communicate through the value chain from the brand to the consumer. We opted to create strong relationships with our partners and customers so they can also convey the same message.
From the advent of turning sawdust and cork into vegan leather and using mushroom based dyes to colour your garments, TINTEX never fails to trailblazer with its innovative approaches to the most contemporary of problems. What are the key elements in your R&D process that enables the company to consistently remain competitive?
We have a strong strategy and that is really focused on being 100 percent sustainable. That is easier for the innovation team to know that we have this strong focus, going for the highest degree of technology, but still being responsible for the environment around us locally and globally. It is quite easy, because you run out of possibilities and then you start to think out of the box. Our innovation team goes around the world seeing what is happening. We have a lot of network channels to have this knowledge flowing between us and our partners everywhere from Portuguese institutes to globally renowned institutes.
Besides the recent interruption in global trade, exports remain the lifeblood of the Portuguese textile industry. Can you highlight to our two 200 million readers what markets are currently strategically important for tin tanks and which destinations hold promise for expansion and why?
Our main markets are North and Central Europe and then North America, mostly the east coast of the US. The type of product that these countries have, especially in Northern European countries, is very clean with a modern design, which is influencing a lot of Central Europe and the US. In Germany, a lot of new brands are emerging with a strong focus on fully sustainable, full traceable products. It is quite interesting that this shift happened in the last three years, as before that, things were totally different. Then we are moving also towards Turkey. Turkey is really starting to be a great market. Turkey and Portugal have always had a competitive relationship, but we look at it from another angle. We could take them as our partner as a next step to going global, given that Turkey is a key strategic player in the world in textile business. Eastern Europe is the other the other safe bet, because in terms of industrial scale, Turkey and Eastern Europe, are leading geographies for the next five to ten years.
Our thought is really going global at a consumer level. We need to adapt and be there as a partner for everyone who wants to create value for the consumer. We may not be selling to the consumers, but we can partner with the people who are.
What would you say are the main objectives for the company now in 2020, following the destabilisation due to the pandemic?
During this time, it is hard to predict, as our plans at the beginning of the year are quite different from today. Our goal for the next year is to sustain the business. Using every opportunity, we have to have a stable business for the next months without overspending on investments.
Could you please provide us with a Final message to the readers of Newsweek?
My final message would be that behind this strange moment, we need to be smart and look for strategic opportunities, with that being applicable in every type of industry and sector. A few months ago, nobody knew what to do or what was happening. However, after a few weeks and months things became clearer, the path of how to navigate out of the situation was there. Be patient, look wider as opportunities will arise.