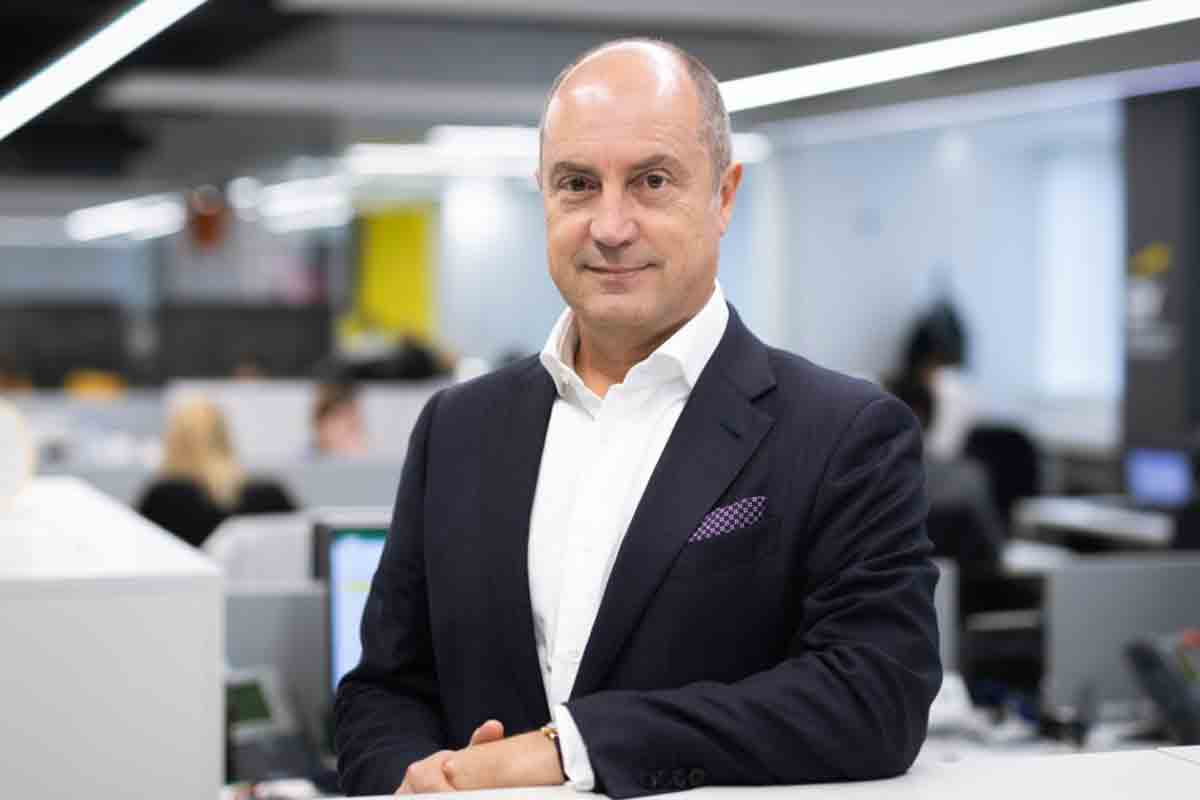 17 Dec

Making a historical difference for Portugal
Mr. João Alves, Managing Partner, EY Portugal, declares that Portugal is open for business and investments with the assistance of one of the best in the sector
During the last two months we have seen the world on high alert and governments taking all manner of actions to stop the pandemic. As we have seen, some nations have stood tall, while others fell. Portugal – as a nation – rose to the occasion and has received global praise for its handling of the coronavirus crisis, especially considering how hard its neighbour, Spain, was hit. What in your opinion, were the key elements that allowed for Portugal to tackle this crisis so effectively?
Portugal has come through the last few years with very solid fundamentals. In 2019, Portugal had a very stable track record of GDP growth, growing by 2.2 percent which, by European standards, was perfectly acceptable. Unemployment halved in the last 4 years down to 6.5 percent in 2019 and investments remained high. Exports remained resilient, even after the economic downturn, and the government posted a budget surplus for the first time in 40 years just prior to COVID. Another important indicator was our debt to GDP ratio, which is always on the radar, that has come down by 14 percentage points in three years. FDI tripled in the last three years and 2019 was a record year for FDI in Portugal with 158 projects.
Portugal came through with better resilience that most. We were quick off the mark in addressing issues for the first wave, and having done that, our health system stood the test. In any case, we have to continue to work over the coming months. However, I do take comfort in one indicator, which comes out of our 2020 EY Attractiveness Survey for Portugal which focuses on how attractive we are to investors and how investors see us. Of the FDI that was committed in 2019, investors and potential investors indicate that 20 percent could be at risk. The European average of FDI committed at risk is 35 percent so we are slightly better than our European counterparts. Nevertheless, we do have to keep on going and make some changes to improve.
How important is it for companies to re-invent themselves for the digital age and what can you tell us about the impact of the convergence of the circular bio-economy and digital transformation 4.0 on your business?
When we get through all of this, we are going to look back with cool heads and take stock of what happened and what we have learned. To me, it is quite clear that digital has effectively saved our lives through this pandemic. It has enabled us to keep working as we are at this very moment, and thereby ensuring business continuity. Digital has also been a lifesaver to many people. People that are doing medical consultations online, even getting home delivery to some people is more important than we may think. The pandemic and the consequences thereof have also indicated that some very enshrined business dogmas were put to the test.
The pandemic has disrupted many distribution channels and supply chains. Going forward, business leaders will be looking at a few more indicators, rather than just the lowest cost. That is why I think Portugal will come through thanks of its location. We are a gateway to 250 million Portuguese speaking people. We are in the middle, between the Americas and Europe. A seafaring nation with a good fleet and ports. We have many companies with very established distribution channels and supply chains. I think the criteria going forward will certainly include cost, which will never come off the table, but people will also be looking at resilience, quality and responsiveness. Those are all factors which were ignored, and that will now come to the fore.
Digital will continue and we will not go back to the way we used to do things. Some changes have come to stay and I think we saw more digital evolution in the last nine months than we have ever seen before. As we go forward, AI for example, will continue to drive innovation, continuing to drive development for products, services, as well as professional competence and professional development. It will be a key tool for business and investment decisions going forward. It will lower costs of delivery of product and services. So, it's a tool set that we now have, and I think we will hold on to going forward.
How has digitalisation affected your business? How has EY been adapting?
We adapted very well. Fast forwarding to where we are now, clearly it was the right thing to do and our people are extremely happy and comfortable with the way that we have looked after them and put people first in our agenda. We have managed to get through these many months without any disruption to our business. EY has invested significantly in technology. And this is where it has come to the fore. We are able to continue to serve our clients from the office if need be, from home or from the client's premises. We have our systems talking to our clients' systems in order to extract information to keep on working. Our business has pretty much continued unaffected and we are on budget for our year without any discount due to the pandemic. I can even say that our productivity levels are up on the previous year. It is amazing and due to our very young and talented workforce.
One thing I would like to also share is that we recruit 200 to 250 new graduates every year from universities. This happens just before summer and they come on board in early September. This year, this was peak pandemic period, so we adapted quickly and we did the entire recruitment process and onboarding totally online.
Your firm have a privileged insight into the key legislation that has led Portugal's to become as globally competitive as it has been over the last decade. Could you please highlight the key legislative changes in Portugal that has given it an edge in doing business and attracting its foreign investment flows?
Portugal has had several things going for it the last few years. Once again, looking at our 2020 EY Attractiveness Survey where we looked at the five top criteria that investors looked at for their selection process in Portugal, with number 1 being quality of life. Quality of life is, amongst others, the ability that companies have to convince and to attract their top people to relocate to Portugal. We have a stable social system, without a history of social unrest. We have an excellent telecommunications and logistics infrastructure system in place and, at the same time, there is also potential for further gains in productivity in the local market.
In that selection criteria for investors, taxation advantages is not one of them. In fact, it is ranked at number 15 in the list. Clearly, we are not a competitive country tax-wise, and our potential investors say that changes to tax legislation is third on their most wanted list. Portugal has brought into force some changes in recent years. We have the very successful non habitual residence status, which enables people to live here and depending on the source of their income, either being taxed at 20 percent or not being taxed at all – depending on the type and on the source of income.
I feel that we have taken care of the individual but we have not taken care of the companies. I believe that there is space for differentiated tax treatment for entities or groups that decide to relocate their decision centres to Portugal. Portugal is an effective platform for millions of Portuguese speaking consumers. Our logistics network and infrastructure is second to none. There is a strong case for giving that extra push with a tax incentive.
Mergers and acquisitions exceeded EUR 13 billion in 2019. A sign that Portugal´s notoriety in the world is experiencing an unrelenting growth. This is especially true in the real estate and technology sectors. Considering the situation we are living through, how does 2020 compare and what should we expect in 2020?
We have an M&A division in our company and I talk a lot to them for many reasons – one of which being that they are the indicator of what is ahead, because they see both downturns and upturns ahead of the wave. Our M&A group at EY Portugal is extremely active at the moment.
I think investors are sitting on money because nothing has been done for the last few months and they are starting to worry about returns on investment. People are clearly looking at where to invest their money. Portugal has continued to attract attention. Real estate, as you said, is a key area and it has been like that for a few years, although I think Portugal has fundamentals for it to be a sustained real estate interest with very interesting returns. We see a lot of this happening in other businesses. We see a lot of investment taking place in business centres. We have something like 50.000 people in Portugal working in business centres, call centres, shared service centres, even research centres. The names of the companies that have chosen Portugal for their business centre operations will surprise many people. I think that when you look at the reasons for attracting investors that I mentioned earlier, together with highly skilled, highly flexible and highly adaptable workforce, the Portugal proposition for business centres is extremely interesting.
I also see a lot of interesting activity in agriculture and food, where there is a lot of innovation taking place. I am aware of clients with a lot of technology which is going into their wine production. I am aware of a state-of-the-art olive oil production facility in Portugal, which is quite extraordinary. The third one which I would like to mention is pharmaceuticals. A lot of development and innovation is going on in that sector. In fact, I was very interested to see a few days ago that Moderna, which is one of the three consortia that have come up with the COVID-19 vaccine, had a lot of their research take place in a lab in Portugal using Portuguese testing technology for the vaccine through the various stages of development. It is not difficult to find very good companies operating in these and other sectors, using innovation and working primarily for the global market.
EY Portugal will exceed 1.000 university hires across the past four years. The focus has been in to hire top talent in Economics, Management, Science, Technology, Engineering and Mathematics. Could you explain the firms aggressive hiring strategy and how would you currently evaluate the labour force in Portugal today compared to other competitive European destinations?
In 2008 we had a slowdown and yet we did not stop hiring at EY. Through COVID-19, we never stopped hiring, as our business model transcends business cycles. We have always believed in hiring – people are our biggest asset and we invest a lot in training them. Our teams are incredibly rich, as we have different views at the table, different experiences and different expectations. It is wonderful to sit with our teams and listen to them co-develop ideas and solutions. We will continue to invest in our people and will continue to hire.
I have a regional role within EY, so I work across several countries in Europe, I am also responsible for two EY offices that we have in Portuguese speaking Africa, namely Angola and Mozambique. I am able to position the Portuguese labour force in comparative terms. I do feel that they do stand out and their technical and academic qualifications are second to none. What I think really makes the difference is their adaptability. I think a small country teaches you to adapt and have an open mind. As you would have noticed, most Portuguese young people speak English, so that enables them to move, understand and communicate with ease. I am a huge believer in our talent and we hear of Portuguese people succeeding abroad all the time. That is a testimony to the work that our academia is doing and also companies like ourselves, because we take them from our schools and mould them into professionals. One of the highlights of my year is to speak to our new hires. I always tell them that we do not expect them to spend the rest of their life at EY. People join us for all sorts of reasons – training and for gaining experience or expertise in a specific sector or skill and then move on. As long as we can do our best to make sure they are better prepared for their next role in their professional careers, then we have done our job.
In April you wrote a series of predictions for the irreversible effects that the COVID-19 has had for the business ecosystem, mentioning the changing dynamics with how people consumer, digitalisation, social awareness and people's relationship with work. Now at the end of the year are there any other factors that you would like to highlight will most likely occur post COVID-19?
Our relationship with work will change irreversibly. Like many companies, the modus operandi for EY was that you get up, go to the office, do your work, come home, or go to a client. The dynamics at a client's premises will remain unchanged, but there is a lot of work which gets done behind the scenes. I think going forward, that will disappear. I think we are very fortunate that we can work almost exclusively through digital means. I envisage that in the future, what our day requires of us, will determine where we will do certain tasks. The proverbial situation of a person going into the office producing a report for seven hours with headphones on and then getting up in the end of the day is mindless – there is no need for that person to have spent an hour or more in traffic. I think we have done away with that. Going forward we will enjoy more freedom to determine how we will work.
We will continue to have many reasons to go into the office – we will continue to need to go to the office to meet colleagues, to produce a printed report, to do kick-off sessions with clients or as a group, for events, to brainstorm to co-develop solutions. There are many reasons for which we will continue to come to the office, but working solo on a project is not one of them. From that all sorts of needs emerge. We will need continued investment in technology, which has clearly been our saving grace.
I think the usage of office space will change as well. We had an open space philosophy, but it is an open space with focus on single-person stations, that will fall away. We are thinking of reconfiguring our offices now because the emphasis now will be on meeting and project rooms because people will be there for the purpose of being together.
What would be your final message of optimism and security about Portugal and the resumption of its economy for our readers of Newsweek?
Portugal is a country which is proud of what it is and what it's done over the last few decades. In my view, I think it is a country that will continue to be a safe country. Portugal is the safest country in the EU and the 3rd safest country in the world, according to the Global Peace Index. Portugal will continue to be a very welcoming and inviting country – it was rated the 3rd best in the world by expats according to InterNations, which is something to be proud of. I think Portugal will continue to be a forward-looking country. We are 2nd in Europe in the early adopters or fast track adopters of ultra-fast broadband and 8th out of 30 European countries in the Digitalisation Index. Most of all, Portugal will continue to invest in people. Out of 100 countries, Portugal comes out in 12th position in the English Proficiency Index and 28th out of 128 countries in the Global Talent Competitive Index.
I think we have got what really matters – safety, a welcoming open-arms environment and a country that invests in technology and its people.