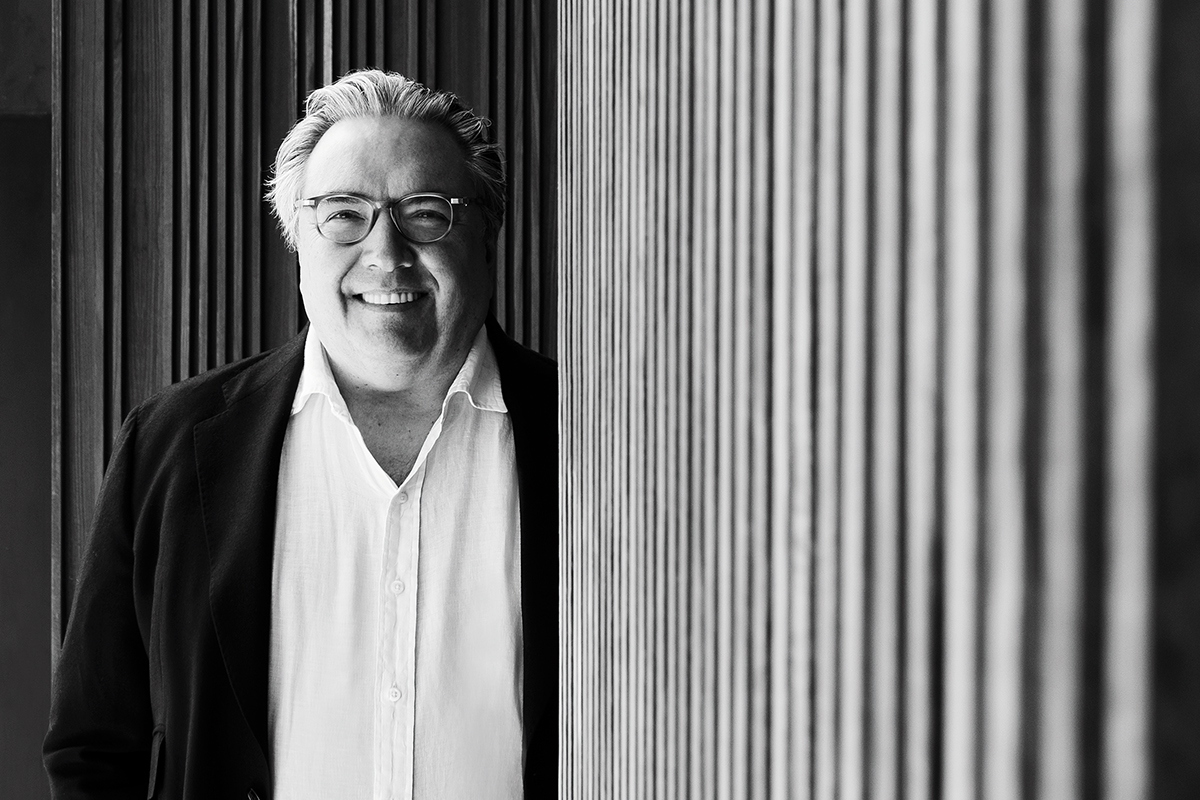 29 Sep

Maintaining momentum to reach new highs
José Cardoso Botelho, CEO, Vanguard Properties, provides an insightful overview of Portugal's real estate sector
I would like to begin our discussion today by reminding the readers of Newsweek about Portugal's uniqueness when it comes to the real estate market. Let us begin the interview by hearing you sum up the 'key ingredients' that Portugal boasts that make it such a competitive destination for real estate investors?
Since 2012, Portugal has been changing its image to the outside world. There are a few factors that are well known, such as a warm climate, a kind, hospitable people, the gastronomy, fine infrastructures, quality of life and security, which is increasingly important today due to global uncertainties. For example, when looking at South America, South Africa and Hong Kong, people are looking to live in Europe, where there are not that many countries with the competitive advantages Portugal has. Lisbon is more attractive now and very safe and secure. Plus, with the growth in tourism the quality of restaurants, hotels and real estate sectors have also improved, as the cities are now much trendier and more cosmopolitan. 
On the other hand, it is not a very expensive country to live in. Real estate is still considerably cheaper in comparison to most European capitals and Portuguese people welcome foreigners, which is not always the case with other European countries. Most people I talk to say that they immediately feel at home. I think these are the main reasons why Lisbon and Portugal continue to be very attractive to foreigners and more and more are willing to come to visit and live here. Evidently, there is always a correlation between growth in tourism and investment. Together with the quality of our projects that we are developing, all this adds up to an attractive and unbeatable package. Just to give you an idea, despite the current COVID-19 situation, the last 30 days have seen the best sales for us ever. However, above all and as far as we know, most investors living in Portugal are very happy and the city is becoming more cosmopolitan and we are seeing a growing interest in the quality of the investors.
Real estate investors have been a driving force of the Portuguese economy in recent years. With a 15 percent contribution to GDP, the sector holds sway in defining what the immediate future should look like to revitalise activity. We have seen that at the start of the year APPII designed and proposed a package of exceptional measures for the government and relevant authorities to review. How has this manifesto been received by the authorities?
I think they have been well received. The proposals are very smart in the sense they are constructive. Not just criticizing but coming up with options. There have already been a few changes made recently, for example, simplifying certain legal processes. The government has already given some support to the sector. The fact that construction was not affected by the lockdown imposed by the pandemic was really crucial. It is one of the few sectors where 'it is business as usual'. We are in constant contact with the APPII and suggesting ideas about how to best move the sector forward. For instance, in the case of the Golden Visa, we think the program needs a facelift. One of the measures we are proposing is a change of name. The actual name of the programme is not Golden Visa but Authorisation for Residency through Investment but for some reason Golden Visa has stuck, which I feel is quite negative. I would suggest changing it to SMART Visa. In a country like Portugal, what we need are smart investors and smart money. People who are willing to come to live and invest in new ideas.
At the same time, there is a discussion in the government with the left-wing parties about whether tourism has contributed to pushing up house prices in Lisbon, forcing locals to abandon the city centres of Lisbon and Porto. I think that discussion is biased, and the numbers do not bear that out. In Lisbon, for example, looking at the census from 1980 to 2011, around 260.000 people left the capital of Lisbon. This trend started well before the Golden Visa program which was launched in October 2012. Consequently, there must be other reasons, and one of them is the lack of new build offer for rental or purchase. Our idea is that since we want the wealthiest to come to Portugal, we could easily increase the minimum investment amount in the investment options set out in the program with a few conditions. One, for example, is increasing the minimum investment in property from EUR 500.000 and having EUR 25.000 to be applied to a Science and Technology fund. Second, new investors should only be allowed to buy properties with B or higher energy certificates, which also is in line with the Government's policy towards energy efficiency in real estate. Third, the other option would be that the applicant could keep the basic upfront EUR 500.000 investment during the mandatory investment application period of five years, on the condition that the property is rented out below market price for that period, which is the duration of the Visa. The reason I am proposing this is because of what we have been seeing in most of the cases, as people are not looking to make a profit on the property. What they actually want is the Visa itself and the possibility to apply for a Portuguese passport at the end.
Another relevant aspect I would like to stress regarding the importance of the visa is that the statistics only reflect the initial upfront investment and not any further investments in business or property that the applicant may well make further down the line. There is no way of knowing the exact amount of investment that may come in indirectly from the Golden Visa programme, as investors also buy into industries and hotel establishments.
President of APPII Henrique Polignac de Barros pointed out during the Urban Rehabilitation Week in Lisbon that 'The market will need massive investments, and that there is a lot of liquidity worldwide, which will be invested in countries that find the most intelligent solutions to attract that investment'. What would be your message of continuity or stability to international investors who have been or are now interested in investing in Portuguese real estate?
First, there are plans to keep the existing investment programs, which brings in a lot of investment. These are crucial, because we are attracting a lot of people outside Europe. Secondly fiscal stability is expected, as taxes will not be rising in the near future.
Construction sustainability is no longer just a flag, but a necessity and a condition for doing more and better business. Energy efficient designs and a better-quality construction are becoming requirements and a condition for the business. The pandemic has accelerated these challenges. How has the sector responded to these challenges and what do you see is the importance of sustainability in real estate projects?
In our core business values we promote sustainability and art. Currently three of our projects, Whiteshell and Bayline in the Algarve and the Infinity Tower in Lisbon, have BREEAM certificates, the first in Portugal in their respective segments.
We want to be proactive and go above and beyond what the law requires. According to our philosophy, taking as an example our projects in Comporta, an area of outstanding natural beauty which is extremely sensitive from an ecological point of view, we at Vanguard are developing a pioneering and demanding sustainability program, which will be overseen by a highly specialised team of International specialists.
However, I should stress that our strategy goes beyond strictly environmental issues. We think it is crucial to understand the impact that our buildings have on the different stakeholders, including the community and the wellbeing of our clients, and that is why one of the main features that most of our buildings provide are outstanding amenities and services. These include gyms, private pools, spas and 24-hour concierge.
That is why we also have site specific art works by Portuguese artists in every building we develop. In general, through these touches we are improving the market offer by meeting the requirements of our investors, particularly those from overseas who are used to higher standards. We are learning from them and I think that is very positive.
In just over seven years the ARI – Authorisation for Residency through Investment (ARI), which was launched in October 2012, has attracted almost EUR 5.5 billion, of which nearly EUR 5 billion was from property purchases. How has this legislation and other similar business friendly government measures impacted Vanguard's success?
Most of the people we talk to do not even mention the Golden Visa program to begin with, but over time we have seen some of our best customers applying for the scheme. I do know now that the Golden Visa is becoming more popular, partly because the situation is starting to get difficult in some of their respective countries of origin. I think that Portugal is in an ideal position to be the new Switzerland. We must be smart and competitive, providing stable legislation, reducing taxation to attract capital and smart people as well as promoting investment and new jobs.
Currently 55 percent of the world population already lives in cities and it is predicted that by 2050 this value will reach 68 percent. There is now a greater importance of the role that technology and Smart building design will play in living spaces in the not too distant future. What does Vanguard envision in its strategy beyond the next decade?
Regarding the future our strategy is to employ technology and urban planning in our projects. As mentioned, we have a strong policy on sustainability, and to achieve it we equip our buildings with the latest energy and water saving technology. At the same time, we are aware of the impact our projects have on cities and communities, and to implement best practices towards a sustainable city, we work closely with our architects and their urban planning departments.
Foz do Tejo, one of our projects near Lisbon covering 32 hectares, is a good example. We are planning a multipurpose development with both apartments and villas and one plot for services. Last year, we thought that we would create a co-working space. However, the pandemic has called this idea into question, but I am not so sure that people will move away from cities, because I believe that when there is a vaccine or other treatments, people will forget the pandemic quite quickly.
Of course, the consequences on the economy will last, unfortunately. Nonetheless, we have seen many companies saying that people can work from home two or three days per week. I think that this is a trend not only because of the current pandemic, but also because they have seen people can work satisfactorily and they can. Apart from that, they may need less space and less space means a lot of savings, while people will not have to spend too much time on commuting. Having said that we will almost certainly create a working space either within the residential buildings or next to it in what will be the first project of its type in Portugal.
Vanguard is entering new frontiers with its recent announcement of your new property management brand. Could you please discuss the strategy behind the recently launched Up Stay brand? Could you also please detail to us the most exciting current projects Vanguard is working on?
There are a few complaints from foreign clients that they felt that there are not enough services available. We decided that it would be appropriate to offer these. To provide a complete service, we decided not to partner with lots of other companies, but rather create a partnership with Up Stay and Amazing Evolution, two companies focused on management and hospitality consulting areas. Together, these two companies will manage our hotels which are planned for our Comporta project and also Foz do Tejo and Algarve. These companies will also run our existing and future tourist and residential condominiums and operate the concierge service. We are now in the process of acquiring a maintenance and gardening company. Additionally, we have many partnerships with suppliers like a chef to prepare special meals at clients' homes, drivers, or bodyguards.
Vanguard has shown itself able to continue its success despite turbulence. Could you please discuss the key elements that have allowed for the sale 40 percent of all apartments in the Algarve's Bayline project to be sold?
We launched our brand in March 2017. We feel very strongly about the brand name Vanguard because it really does represent everything we stand for in terms of values, is positive and easy to remember and we want to use it internationally. However, we discovered that it had already been registered by the second largest fund in the world. We did not give up and convinced them to let us use the name and they accepted providing that we would not use it in any financial markets whatsoever, and that it would only be used in real estate related business.
Since then we have been working hard promoting the brand and also the products linked to it which had to be top quality. We have been investing in promoting the brand not only on social media but also in other different media and through philanthropic activities. For example, Vanguard Stars, which is a sports initiative to finance tennis tournaments for children between the ages of seven to eleven with a professional organisation. Everything we have done in marketing has been at the highest level and in a scope which in not usually seen in Portugal and this has a tremendous impact on our results.
In just three years Vanguard has invested more than three million euros in social causes. Vanguard Properties is one of the three founders of 42 Lisboa, a revolutionary education project of international prestige which is entirely free for the students. Considered the best school for computer science in the world. Could you share more about this project and the company's social impact philosophy?
We had been looking into supporting the 42 school since 2015 which was the first year that students completed the full program. It was very interesting to see that it was a success from the very start. The concept has two main objectives. One is to teach people how to learn, which is extremely important and the other is to teach them that success requires teamwork. That school has been incredibly successful in achieving those two goals. With the pandemic, we are going to see a greater shift towards digital processes, more and more digital needs, which means we need more and more people who know about coding. Regarding our philanthropic philosophy, we believe in the old proverb 'give a man a fish and you feed him for a day; teach a man to fish and you feed him for a lifetime.' We prefer to give the people the skills they need in order to thrive and so the school fits our philosophy perfectly.
Could you please provide us with a final message to the readers of Newsweek?
I would like to offer more insight into our project at Comporta. We are talking about the purchase of the two largest and best prime real estate plots of land in the area. It is an amazing place and quite unique. In Europe it is certainly unique. Even worldwide it is one of a kind in terms of the surrounding environment and its beauty which comprises 40 kilometres of pristine beach and a very well protected environment. This project will be a first in Portugal in that it is the first concept designed to be sustainable from scratch.
That policy of sustainability includes not only our resorts and nature but also the people living in the pre-existing community who we care about and want to support as much as possible.
We are going to develop schools, a lot of sports activities, amazing hotels and residential and health care services. We acquired this land in November last year and since then we have been refining the project and launched tenders in June. We are going to sign the deal with the contractors in the next month or so.
To illustrate the point, we have been following what has been covered in the press over the last four years and it is truly astonishing. We discovered that around five thousand articles have been published about Comporta around the world and that has to mean something.