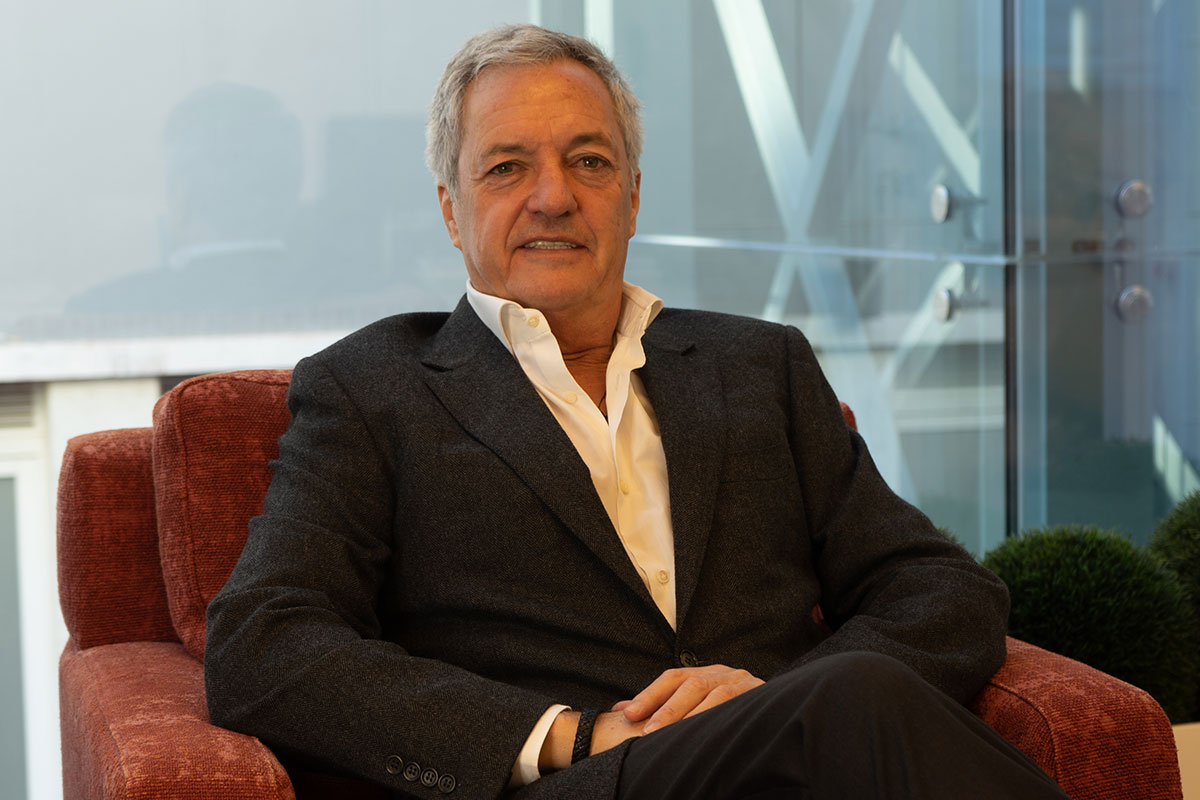 20 Oct

Inspiring optimism through a remarkable portfolio
Luís Corrêa de Barros, CEO, Habitat Invest, underlines the resilience of the Portuguese real estate sector
Could you sum up the 'key ingredients' that Portugal boasts that make it such a competitive destination for real estate investors?
This is a question that everybody asks us and I will try to answer in a different way. Everybody knows about the mild climate, the food, the landscapes and the openness of the locals. Regarding the real estate market, one thing that is important for everybody to know is that, since 2001, the real estate market has been steadily improving. The cheap lifestyle, compared to other countries in Europe, made curious travellers and investors to flock here, as they discovered a country that they did not expect to see. Our touristic offering has and continues to win international awards. In some way, it was the people from outside Portugal that really showed us locals how attractive our country is. Portugal is market that is attracting people from across the world, because our real estate offering is at an international standard at fair prices. We are also seeing Portuguese nationals starting to invest, as it is a market with promise. On the other side of things, you can see huge private equity funds coming to Portugal.
Habitat Invest has been present in the Portuguese market since 2004, since then it has grown aggressively and now holds some of Lisbon's prime real estate opportunities. Could you give us an overview of the services Habitat Invest provides and summaries the last 16 years business for the company?
In terms of the service that we provide I would say that we are a one-stop-shop because we try to find the best opportunities, we work in partnerships with private equity funds, family offices, or private investors, so we are experienced in a range of investment types. In 2010, we started restoring buildings in downtown Lisbon with a view to sell them to foreign investors. I personally travelled to China, Dubai, Brazil and even as far as Vietnam with one good reason for them to buy. The main selling point at that time was the Golden Visa. Secondly, I outlined to them the rentability of these assets and that they can resell them with a great margin. Regarding our team, we have a team with engineers and architects to manage the construction, as well as the costs associated with projects. This part of the business is called Habitat Project.
The second unit inside the company is called Habitat Ventures. It is a company where we pull all of our joint ventures into one pool, each project being in a special purpose vehicle. Then we have a broker which we launched in January, called Five Stars Brokers which exists only to sell our products. Habitat Property is the company that manages the operation of local accommodation, which consists in boosting the portfolio of apartments that we manage for tourism purposes. Recently and due to the great pandemic, that we are going through, some of these accommodation units are being made available for longer periods of use. All of these companies are under the umbrella of Habitat Invest, the group's holding company.
The company now presents itself to the market with 11 real estate projects in its portfolio, in a total of 578 residential units, including Marinha Prime, Estoril Villas, Terras de Birre and Alcântara Lofts in Lisbon among others. Can you explain the strategic decision to recently announce the Five Stars Brokers initiative and how this will position the company in the market?
We have a project of 155 apartments near the Expo zone in partnership with Solyd. The first 100 apartments were sold 6 months ago, while the last 55 apartments were sold in the midst of the pandemic crisis in April. In 48 hours after the 55 apartments came online, 47 of them were already sold out. We are also launching 165 apartments in Ameixoeira, near the airport zone, as well as the Linea residence projects, with 34 luxury apartments. In terms of other projects, we also have Marquês Abrantes, Pateo do Salema and Avenida Brasil in our portfolio. Some of these projects are high end properties and projects that make much sense nowadays. In my point of view, it will make more sense in the future, because when frontiers open across the globe, Portugal will be one of the countries that high net worth individuals will believe in and still invest in. Currently the lower middle-class market is impossible to invest in, since the costs and tax on new construction is more than twice as expensive as renovating an existing building. We cannot venture in this space without actually losing money. There is the opportunity in the upper middle-class market. One of these future projects will be 440 apartments on the outskirts of Lisbon, another is 550 apartments in a similar area just outside of Lisbon, and both are for the upper middle-class. The upper middle-class is one of the main markets for Habitat Invest in the next years. This will depend on two things, the effect of the COVID0-19 pandemic on this demographic and, secondly, the future support from the banks in this market.
Real estate investors have been a driving force of the Portuguese economy in recent years. With a 15 percent contribution to GDP, the sector holds sway in defining what the immediate future should look like to revitalize activity. We have seen that at the start of the year APPII designed and proposed a package of exceptional measures for the government and relevant authorities to review. How has this manifesto been received by the authorities?
Our association should be stronger and more vocal. I respect them very much and I am a friend, but I must repeat this here, because the real estate promoters and investors need a stronger voice when talking to the government. A huge part of our economy depends on things improving and APPII is trying to put more pressure on the government and it needs as much help as it can. I hope that, with the contribution of all associates, we will be able to help achieve this objective, which is fundamental for the future of all of us.
The influence we have as a sector does not hold enough sway. The Golden Visa programme is going to be cut, the VAT on new construction materials is still 23 percent while it should be 6 percent, the huge amount of tax that we pay is incredible and the Portuguese government is our most expensive partner, as more than 40 percent of all of the work generated by our activity goes to their coffers.
President of APPII Henrique Polignac de Barros pointed out during the Urban Rehabilitation Week in Lisbon that 'The market will need massive investments' and that 'there is a lot of liquidity worldwide, which will be invested in countries that find the most intelligent solutions to attract that investment. What would be your message of continuity or stability to international investors who have been or are now interested in investing in Portuguese real estate?
We continue to see great private equity funds coming to the Portuguese market. Neither the will or the level of investment decreased. On the contrary, even during the pandemic, the construction sector never stopped, as new projects are coming out to the market and many more are in the pipeline to enter soon.
The Portuguese real estate market proved to be very resilient, with an enormous capacity for growth and proving that the so-called 'real estate bubble' did not exist in the national real estate market. Unfortunately, on the negative side we assist a big problem due to bureaucracy, as some project approvals take three to four years. If you work within investment IRR this is impossible, as projects start with a potential to have a 25 percent IRR which is a dream. However, after waiting 3 to 4 years the IRR will be at 9 or 10 percent, which is a nightmare. It is difficult for us to explain to investors that things cannot work as they planned due to bureaucracy and approvals from the municipalities. This is something that they need to be aware of from the start. The main players in the sector are lobbying for this to change and, in all fairness, Lisbon and other municipalities are trying to rectify this. This is the only setback, because the market works. Compared to what we were ten years ago, this is a totally different sector, given that we work with fantastic professionals who include engineers, architects and financial minds.
Could you provide us with a final message to the readers of Newsweek?
A message of hope to everybody across the globe that we can soon restart living how we used to, before the pandemic. With the minimum of damage done and with some lessons received, it would be good for us to put them into practice in the future. I wish people health and good luck to everybody.