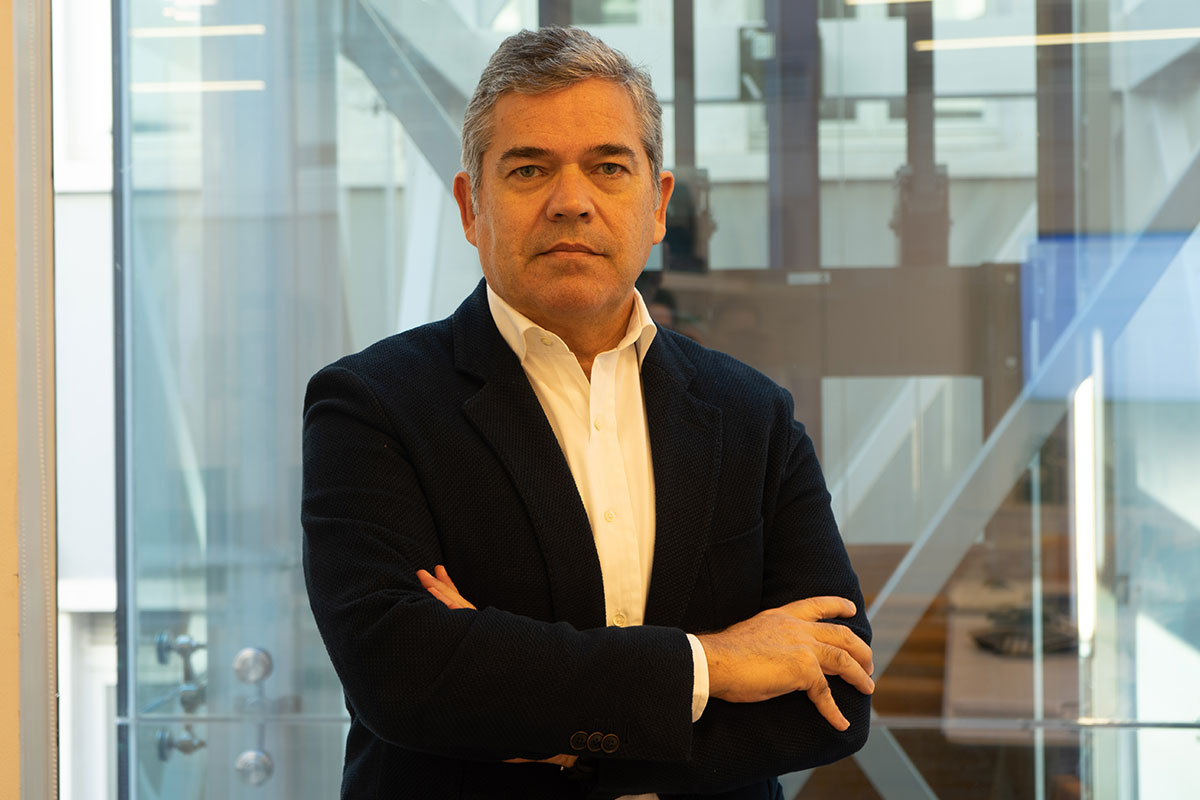 03 Nov

Identifying opportunities within the market despite the pandemic
Pedro Vicente, Board Member, Habitat Invest, believes that a lot can come out of the collaboration with upcoming investors
I would like to begin our discussion today by reminding the readers of Newsweek about Portugal's uniqueness when it comes to the real estate market. Let us begin the interview by hearing you sum up the 'key ingredients' that Portugal boasts that make it such a competitive destination for real estate investors.
I would like to talk about the resilience of the Portuguese real estate sector, which is proof of resistance of our market through this COVID-19 pandemic. In May 2020, we have signed a transaction agreement with an international fund to invest in Portugal. The essentials that make Portugal attractive are still here and functioning.
Real estate investors have been a driving force of the Portuguese economy in recent years. With a 15 percent contribution to GDP, the sector holds sway in defining what the immediate future should look like to revitalize activity. We have seen that at the start of the year APPII designed and proposed a package of exceptional measures for the government and relevant authorities to review. How has this manifesto been received by the authorities?
Very well, because, as our industry is growing, we count on these reforms to revitalize the structural fabric of our industry. Real estate is hiring and aiming towards the same level of growth, as we saw before the pandemic.
Habitat Invest has been present in the Portuguese market since 2004, since then it has grown aggressively and now holds some of Lisbon's prime real estate opportunities. Could you please give us an overview of the services Habitat Invest provides and summaries the last 16 years business for the company?
We are, first and foremost, a real estate developer and investor. We have our own projects and we are aligned as shareholder with other investors on specific projects, some of them Portuguese and others international. We are now expanding our activity and venturing into promoting a product that we have not explored developing before, in terms of middle-class residential products, which will allow us to provide a full range of residential offerings nationally. We currently have 11 projects, 635 residential units with an investment of EUR 286 million.
The company now presents itself to the market with 4 real estate projects in its portfolio, in a total of 129 residential units, including Marinha Prime , at Quinta da Marinha, Estoril Villas, Terras de Birre, and Alcântara Lofts, in Lisbon. Can you explain the strategic decision to recently announce the Five Stars Brokers initiative and how this will position the company in the market?
This is a new company within our group that will complete our offer in the national market. It is a reference within the brokerage market, taking advantage of the experience of the group in real estate. We found that the mediation service was missing in our portfolio thus the creating of this business unit.
There is an increasing number of new construction products for the Portuguese investor in today's market. We know Habitat Invest has established itself in recent years in the area of rehabilitation and has been awarded several times for its work. What are the company's growth strategies going forward?
We are very experienced in rehabilitation and high-end products, however we were not yet offering residential options for the middle-class Portuguese markets, so this is an important area of focus for us.
'Space as a service', will be an essential concept for the success when investing in the alternative segments of the Portuguese real estate market such as co-living, co-working, student and senior residences. This is a type of investment which is still at the early stages in Portugal, but which is quickly gaining ground. What does Habitat Invest have as an answer to these trends?
We have been thinking a lot about the post-COVID-19 paradigm and what this will mean for the co-living concept. I have experimented with these concepts with Level Constellation, where we have made a building with a co-living area sponsored by SPORT TV. We would like to reunite everybody from the building in a c7ommon space focused on sports. We have also thought about ways to design the way people interact with their home units after the pandemic, something as simple as opening the home units to the exterior, something that we really want to offer in the next products we construct.
President of APPII Henrique Polignac de Barros pointed out during the Urban Rehabilitation Week in Lisbon that "The market will need massive investments, and that there is a lot of liquidity worldwide, which will be invested in countries that find the most intelligent solutions to attract that investment'. What would be your message of continuity or stability to international investors who have been or are now interested in investing in Portuguese real estate?
I would say that we have social and politic stability and market that is totally open to foreign investment. We are a market that is in need of liquidity with plentiful amounts of opportunities to explore. I would always recommend to have a local connection line when coming to develop projects in Portugal.
Could you please provide us with a final message to the readers of Newsweek?
I am happy to see that we are going into the middle-class market. One year from now it will be a reference in our market in this segment also.