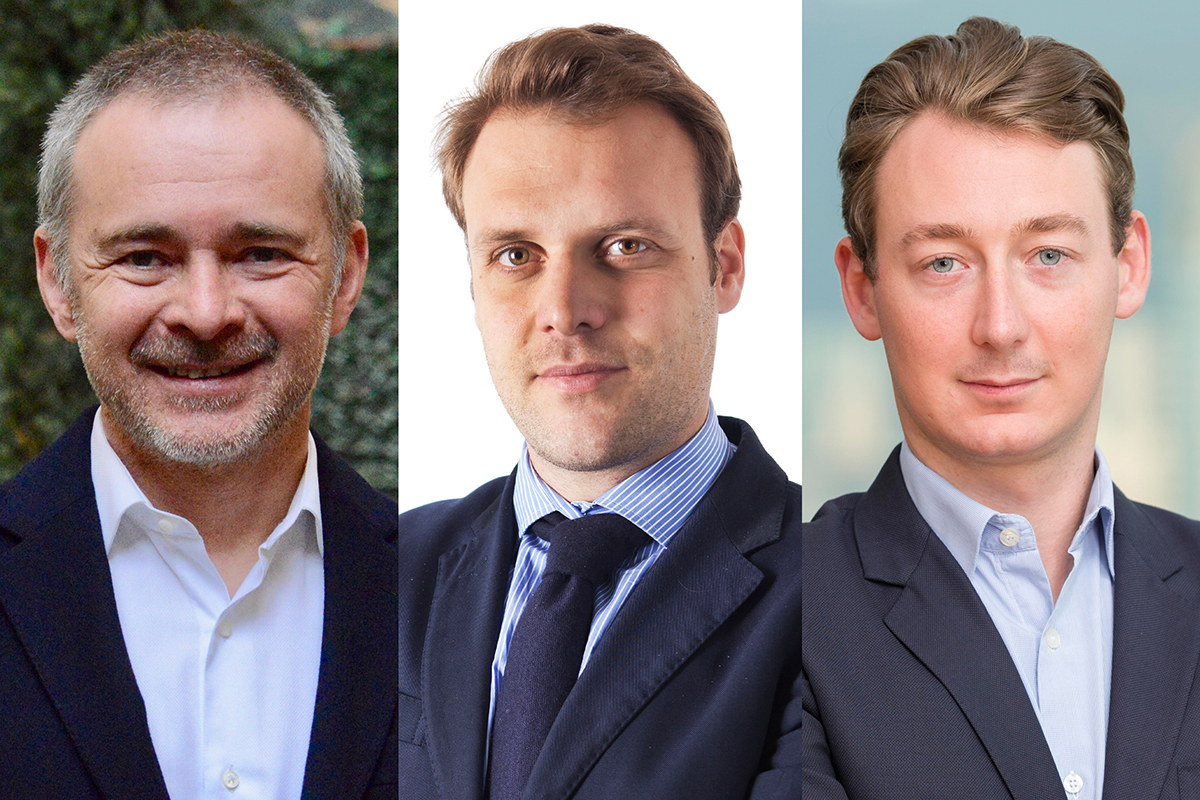 05 Mar

Bringing in the new age of real estate for Portugal
Hakan Kodal, Chairman, Charles Wanecq, CEO, and William Tonnard, President & COO, Optylon Krea, vouch for the Portuguese and Mediterranean real estate market
Given that you are working in various markets, Portugal, Spain and Turkey, why do you think Portugal is such a competitive destination for real estate investors?
CW: After the 2011 European debt crisis, Portugal was on the radar. The deficit was reaching 125 percent of the GDP with chronicle deficit, rigid labour market, undervalued real estate market due to restrictive tenant protections and high taxation compared to other alternatives in Europe.
Portuguese politics and IMF designed an ambitious plan to attract investment and dynamism. They liberalized the economy, decreased public expenditure and valued inherent Portuguese assets and strategic economic sectors: real estate, tourism and tech – hosting the Web Summit in Lisbon.
This politic set during the crisis could have amplified the contraction of the economy, and the government created some incentives to attract immediate individual investment: They created the most competitive visa per investment – Golden Visa – where a non-European can benefit from a European visa if he invest EUR 350,000 in Portuguese Venture Capital Fund or EUR 500,000 unlevered investment in real estate. The person can then request for the Portuguese citizenship after 6 years. They also created the non-habitual resident tax regime where notable non-Portuguese resident could benefit from highly competitive tax incentive if they settle in Portugal.
This was an impressive success which brought Portuguese unemployment rate from 16 percent to 6 percent in 3 years and the real estate index benefit from a residual growth of 30 percent improving the banks' capital structures.
This financial growth in a country where most of the people speaks Portuguese English or even French, coupled with an outstanding quality of life attracted a lot of companies and foreigners. The country still needs to build significant amount of housing, since the Portuguese population is now requesting for better standard real estate. At last, tourism grew drastically and there is still a lack of hotels and apartments for lease in Portugal.
The focus of your group has been on creating a pan-Mediterranean real estate development and investment management presence with potential several vehicles to promote value added opportunities. After six years in the Portuguese market, can you give us a walkthrough in regards to your most emblematic companies, sub-companies and projects to date? 
WT: Over the last six years we have achieved quite a lot. From the very beginning, we acquired a very central building with strategic location, in the area of Baixa-Chiado, which is part of the historical centre of the city. Overall we acquired about 17,000sqm in this area including an iconic building of about 8,000sqm with the aim to perform deep refurbishment keeping only the historical facades. Our latest project, which is today our biggest in Portugal, is called Lisbon Square. It is 40.000sqm in the trendy neighbourhood of Alcântara, which was pre-launched in December 2020. These are the specifics purely on the real estate development side.
On the other side, we have also developed short-term rental activity, which is called LovelyStay, where we have welcomed in 5 years more than 100.000 guests to date. Lovelystay is employing more than 40 people between Lisbon, Porto and the Algarve. That is another company of our group, which we have been developing quite extensively in Portugal over the last 5 years.
Thirdly, we have also pioneered in the private equity and venture capital business, attracting also international investors through the golden visa programme, not only looking for real estate but also private equity. We have just closed the end of 2020 with more than EUR 52 million of equity in a fund dedicated to investment in Portuguese companies which we will deploy in 2021. In summary, on the one hand we have the real estate development and on the other hand we have fund advisory and then, a third pillar, we have short-term rental activities. This is a key element, as our international buyers are not only looking to buy property but also for a one-stop-shop solution including to manage this property, given that it is in most cases remote for them.
HK: We started developing single buildings, which now became part of the international chain. We have also background of doing investments in the past in countries like Turkey and Romania. We have been partners with Merrill Lynch in the past. In Turkey, we managed a fund of USD 200 million. We do have a great know-how of investments in other countries. Now, we are bringing the Prima Collection brand of serviced apartments, which was born from our very first buildings in Lisbon, to reach its fifth location in Lisbon. We are working in three more additions in Portugal. Then, Prima Collection, born in Lisbon, will be expanding to Spain, Greece, hopefully, to Turkey and Italy. As a result, Prima Collection will be a brand made in Portugal, but expanding throughout the Mediterranean.
In the past, we had projects in various countries. A couple of them have also won MIPIM awards. We have also won the Euromoney Best Investment Manager Awards as well as the Urban Land Institute Best Project Awards. We are an award-winning company, either in design, project development or investment management. Hopefully, our projects from Portugal will get international awards.
Do all those different parts of the company work hand-in-hand, analysing data and working in cooperation? 
HK: For the moment, we have eight projects; some of them are completed, while others are still on the development state. We are probably planning to release two to three more this year, under our Prima Collection brand. The total development value of these projects is over EUR 300 million. This year and probably next year we are planning to invest an additional EUR 300 million not only in Portugal but in the aforementioned countries as well.
What other projects or large scale investments in Portugal do you have in the pipeline that you would like to share with our readers?
HK: We are currently considering a couple of deals. Due to the pandemic, we wanted to put our plans on hold, just to gauge where the market goes. Now, that we have a better idea of what the future will look like, we can proceed. One of our projects is in Alexandre Herculano in Lisbon, that we will be launching in addition to the one in Alcântara. Then, there is another new project which is for now confidential. In any case, 2021 will be a busy year for us.
In June 2019, you wrote an article highlighting the new and interesting way to invest through the Golden Visa program, stating that 'the next big growth area is the EUR 350.000 route through regulated private equity funds'. What can you tell us about how this has developed since you wrote this article? What is the upside potential to this approach?
HK: Three years ago we decided to venture into the fund advisory business. The first fund we advise, LIG1 has generated decent returns to our investors. On the first year, LIG1 distributed 6.35 percent dividend year-on-year return, and last year, in 2020, 18 percent. In two years, we delivered roughly 25 percent return to our investors. Thanks to our great track record, last year, we raised our second fund, NEST, a 52-million-euro equity fund, which is by far the largest in that sector. We raised this fund from 149 investors with €350.000 tickets. We have investors from 19 different countries, Turkey being the first, the US being second and Hong Kong rounding the top 3. Now, we are launching our third fund, which is called NEXT and we are working on a fourth fund. We are, by far, the leader in the fund advisory business. We are all coming from an investment management background, so we are used to dealing with investors. These funds are usually structured in a way that the investors can get a decent return in their investment. As we are talking about Capital Markets regulated funds, they are tax-efficient, and plus they eligible for the Golden Visa program. That is why we regard the fund business as the most attractive growth area for Portugal, as eligibility for the Golden Visa is to be restricted through direct real estate investments or the minimum investment being raised after July 2021. There are reasons for that policy change, as the government wants to privilege growth of companies through equity rather than sale of individual apartments. This is still a business that we believe in investing in. We are planning to invest more through these funds, having behind us proof that it works.
You have also written a riveting article detailing the post pandemic economic scenario and why Portugal is a well poised for a safe place for high net worth individuals to invest on the rebound. Can you explain your reasons behind this bullish view of the rebound of the Portuguese economic activity?
HK: First of all, we need to highlight why Portugal is so attractive. Portugal started to be discovered four or five years ago, when we started investing here, because it was very cheap. The prices here were nearly one third of the respective prices in Madrid, Barcelona or Athens. There is still an arbitrage game, but it is less prevalent now that a few years ago. Again, we are noticing the growth game as well, as Portugal becomes more and more self-sustainable as a country, not being dependent solely in tourism. Greece, on the other hand, is dependent on tourism. Portugal is not just a tourism country, attracting a lot of start-up, international investors. I think that this is why we believe that Portugal will attract more and more an international community including high net worth individuals, as it is a great place to be.
WT: I have to say that when we moved in, in 2015, there were not that many foreigners. When you are used to living in cities like New York for Charles Wanecq and Hong Kong for me, the change was obvious. However, over the last two years, more and more people are deciding to move into Portugal. I believe that the COVID-19 situation will only accelerate this situation, mainly because we realised that we can work from home, no matter where this is. Portugal is an amazing place to live in, as it offers great quality of life, it is affordable, it is beautiful and the vast majority of people are English-speaking. If you add onto that the tax incentives, there are lots of advantages in living here. I think that we will see more and more high net worth individuals coming. Between 2018 and 2020, we have started to see an accelerating wave of newcomers in Portugal and the Brexit may accelerate it, Lisbon being a great alternative to London.
A point I would like to highlight is that the Immigration programme may be adjusted drastically in July. This programme is one of the main reasons why people started to discover Portugal. It remains a very small country in Europe and the world. We have a lot of good things, but the country still needs this level of help to excel. This programme managed to put the country in the limelight, attracting people, investment and getting their attention about Portugal and keep it visible on the map.
This influx of all the international people wanting to live and work here and Portugal has caused a chronic scarcity of supply for housing. How do you see the marketplace in the next five years? When and where will there be interesting opportunities?
WT: We still have a bullish view of the market. There was a very strong arbitrage opportunity in 2015. The price has gone up quite significantly meanwhile, but we still see a lot of growth potential. It may be at a slower pace of growth, though, but we are still going to see a positive outlook overall. In addition, this massive influx of high-net worth international individuals coming to Portugal is driving the price up. All of these people, deciding to come here to start out, they want all to be in the same area of the city, the city centre. Eventually, there will be some more country side areas that will be more appreciated in the coming year. We are ready for both commercial and residential areas. There are lots of opportunities in that segment of the real estate market and we believe that we can leverage that. We expect figures to recover quite fast. In general, I believe that Southern Europe will benefit from that as well. We are very confident in terms of the future of real estate prices in Portugal.
HK: I would like also to add something regarding our company's future landscape. I think that this is something that really started two years ago, where we decided that we should invest more in remote working, using cutting edge technologies wherever that is possible. Two years ago we decided to invest in our international network. This way, we established a huge network of clients and investors, reaching at this point significant numbers. We are building on that base and we have also a company called smartcitizenship.com, that will enter into the picture to become an international investment migration platform to help international investors. That is one thing that we really believe. The second thing is that we believe in providing a real content. We are investing in the content and technology to make our investors' equity as attractive as we can. We are spending much of our time directly communicating with our clientele. We are building a great international community. It is sometimes difficult to match US investors from California with the Hong Kong investors, but I think that over the next decade the business will be built way more. Real estate is not a development business anymore, it is an investment and services business. We need to help our clients on their search of an ideal investment and that is why our Prima Collection brand is more important than ever. We are investing in the hospitality business, in the management business, in the digital business and in the fund management business. Those four areas are not related to the construction and development businesses. In other words, construction will not become part of our business, but we will probably help other developers and other real estate companies, through partnerships with them, providing value added services and a distribution channel. This, alongside technology, is the area where we aim to grow in, and not only in Portugal. Our vision is to become the number one company in this segment of the market in investment migration and investment management business in the next decade in the Mediterranean zone. Although it was very challenging, we have grown during the pandemic. Fortunately, we have seen the change three years ago. Technology and services is the next step for our business in terms of critical growth areas.