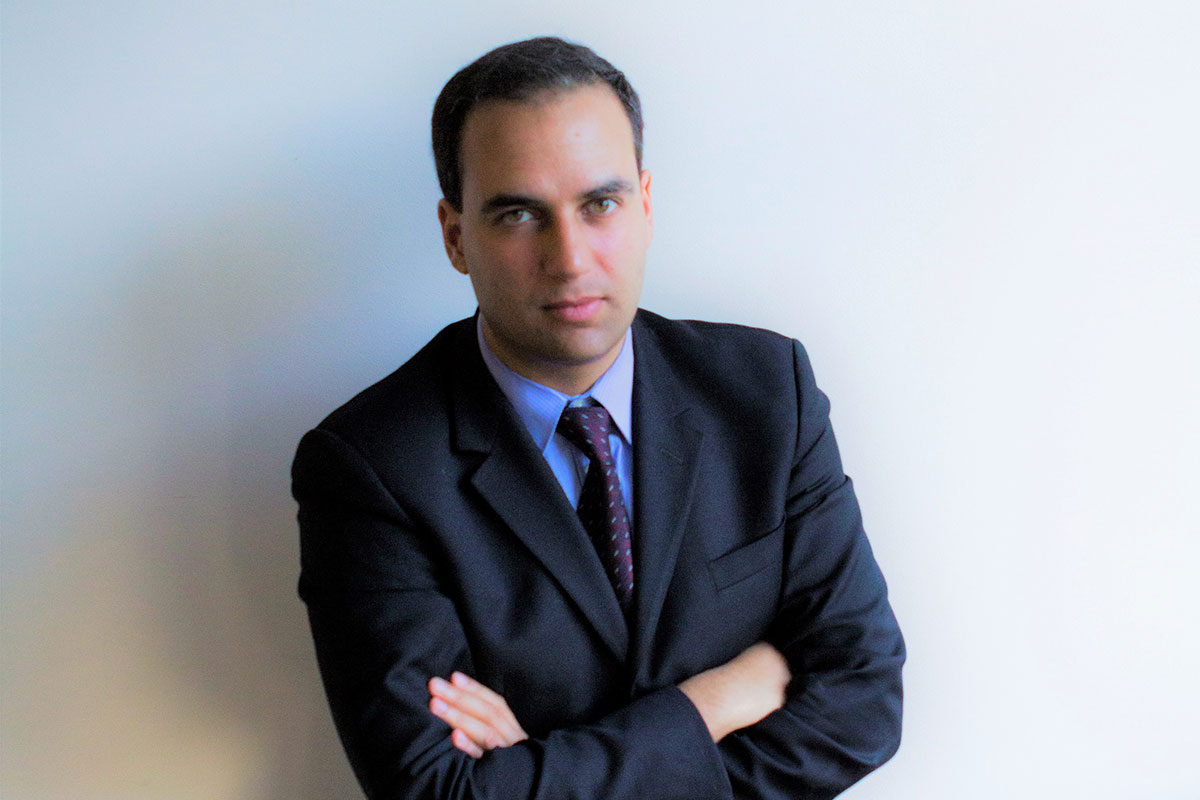 06 Nov

Blending investment with design to create value for investors and cities
Bruno Lobo, Managing Partner, S+A Capital, explains why cosmopolitan, open, innovative and competitive Portugal is a compelling investment destination for global real estate investors
Could you introduce S+A Capital to our readers?
S+A Capital is the global investment advisory arm of Saraiva + Associados, one the world's largest architectural practices with offices in over 10 countries and an extensive portfolio of built projects and clients around the world. Our group focuses on design-led real estate and infrastructure investments with a diversified business model across advisory, capital markets, development and investment management.
The company provides services to international clients looking to enter the Portuguese market as well to clients in strategically selected international emerging markets where S+A already has a presence or has identified a new target growth market. Our team combines deep investing expertise with a background in design and development aimed at creating and funding innovative and sustainable projects that create value for both its local partners and investors.
As part of S+A group of companies, the firm benefits from a proprietary deal flow sourced directly through affiliates of the group. Its innovative structure gives us the ability to leverage the expertise and value provided by the approximately 140 employees of its affiliates located in its offices across the world. They have deep-sector expertise across our target projects and geographies, while having the ability to execute transactions independently and aimed at creating value for clients, partners and investors, and to conduct an efficient process of analysis, due diligence and investment.
What are the key ingredients that make Portugal such a competitive destination for real estate investors?
Portugal today presents a compelling investment destination for global real estate investors. It offers strong growth potential, favorable socio-demographics, stable political and economic environments, and business friendly policies. The country benefits from structural advantages given its location, climate and geography. In addition, a significant effort has been made over the past decades by the current and previous administrations to promote reform and invest in infrastructure. As a result, the country now has a stable and attractive regulatory and fiscal framework, a highly skilled and still relatively inexpensive local labor force, and world-class infrastructure.
Portugal's major cities have realized significant investments to upgrade infrastructure, improve urban mobility, and provide social amenities and leisure facilities while remaining relatively affordable. The combination of world-class infrastructure with proximity to the coastline, safety and affordability creates a real attractiveness as a relocation destination for retirees, startup entrepreneurs, international students and corporate executives who increasingly choose Portugal as a base for the European operations of their organizations.
The combination of strong fundamentals and a favorable economic context are among the key ingredients that contributed to a continuous and steady flow of investment in recent years and they will continue to create a favorable environment for real estate investment in Portugal.
Real estate investors have been a driving force of the Portuguese economy recently, contributing 15 percent to gross domestic product. Earlier this year, the Portuguese Association of Real Estate Developers and Investors proposed a package of exceptional measures to reactivate the sector after COVID-19 for the government and relevant authorities to review. What are your views on this manifesto?
The manifesto was generally welcomed by the real estate industry. It highlighted the strategic role of the sector and the need to continue to attract foreign investment during a period of increased uncertainty while addressing structural reforms. It introduced specific policy changes to improve the viability of projects and attract foreign investment while strengthening the hand of developers and investors.
One of the main features of the manifesto were the measures introduced to increase the certainty of the planning process that developers require, and to strengthen the mechanisms of coordination and partnership between public and private sectors. These are underpinned by public investment and direct delivery of infrastructure to de-risk and further attract private investment.
What are S+A Capital's mid- to long-term goals?The firm aims to position itself as a global multidisciplinary advisory and investment firm focused on design-led real estate and infrastructure projects specialized in development, with a focus on the creation of value throughout the project lifecycle.
The firm is currently focused on growing its client base and portfolio, mostly in Portugal and in strategically selected international markets where S+A has a presence or has already identified a key growth market.
Long term, the firm aims to become an global investment advisory business that is integrated and complements the international geographical presence and service offering of the S+A Group, and which is recognized for its distinctive blend of investment and design with an innovative approach to investable placemaking.
Where do your clients mainly stem from?
Most of our partners and investors are from Europe and Latin America, driven mostly by the relationships of the senior management team combined with markets where S+A already has a presence, and from the major financial centers such as London and New York, two cities where I spent a combined 15 years of my career working in the real estate investment and development industry.
Do you have any particular Portuguese projects you would like our readers to know about?We are currently working on a large mixed-use transit-oriented development in Lisbon at the doorstep of the Laranjeiras underground station that has over 25,000 square meters of construction above ground. It's in a neighborhood with of the best mass transit connectivities and highest values outside the city center. There are 16,000 square meters in three residential buildings plus 2,000 square meters in retail and office space, with an innovative planning and design that creates vibrant social spaces and delivers much needed middle-income housing.
The buildings are organized around a new public square integrated with the surrounding communities and transport infrastructure, which will create a new centrality in the neighborhood. The project features an iconic contemporary design that incorporates principles of sustainability and anticipates structural shifts in lifestyle and design trends, with expansive private terraces and rooftop decks with far-reaching views, co-working spaces at the ground floor and an innovative amenities package suited to new preferences. S+A is the lead architect while S+A Capital is providing services of investment advisory, structuring and capital raising. The integrated service offering illustrates our innovative approach to investable placemaking.
How do you attract investors to S+A Capital? 
Clients and deals are sourced primarily through the existing client base of the S+A group as well as by participating in new bids and design proposals. In addition, the senior management team and advisory board have an extensive global network of relationships in the U.S., Latin America, U.K. and Continental Europe, which yields substantial business opportunities.
Capital investors and lenders are sourced primarily through the extensive global network of the senior management within the U.S., Latin America, U.K. and Continental Europe. The firm may also partner with existing placement agents in joint mandates to raise capital with knowledge of a specific geography or sector that is complementary to our own.
Through our key position in the marketplace, we have unique access to growing off-market opportunities enabling us to sustain a project pipeline that meets specific funding requirements. Our unique combination of design and investment allows us to focus on the creation of value and ensuring that each phase of the development works in concert to maximize profitability, as well as reducing financial and program risk to bring forward better designed and more attractive places to live and work for the benefit of residents and investors.
Do you have a final message for the readers of Newsweek?
Understanding the interplay between near-term cyclical changes and long-term structural trends is key for investors. Portugal is a destination for investment—both at the European and world stage—which highlights a cosmopolitan, open, innovative and competitive country to live, work or visit. International real estate investors, as well as foreign citizens living in Portugal, have been able to help attract foreign investment to Portugal worth more that €25 billion from 2014 to 2019. Furthermore, the real estate market has a demonstrated ability to recover as one the first sectors to re-emerge from crisis while bolstering other sectors of the economy. Sectors such as built-to-rent, senior living and, more broadly, transit-oriented developments and urban regeneration benefit from long-term drivers that underpin their growth potential. Providing that there is a long-term business plan and sufficient flexibility, there will be significant opportunities in the coming years to deploy capital in long-dated strategies at attractive risk-adjusted returns.