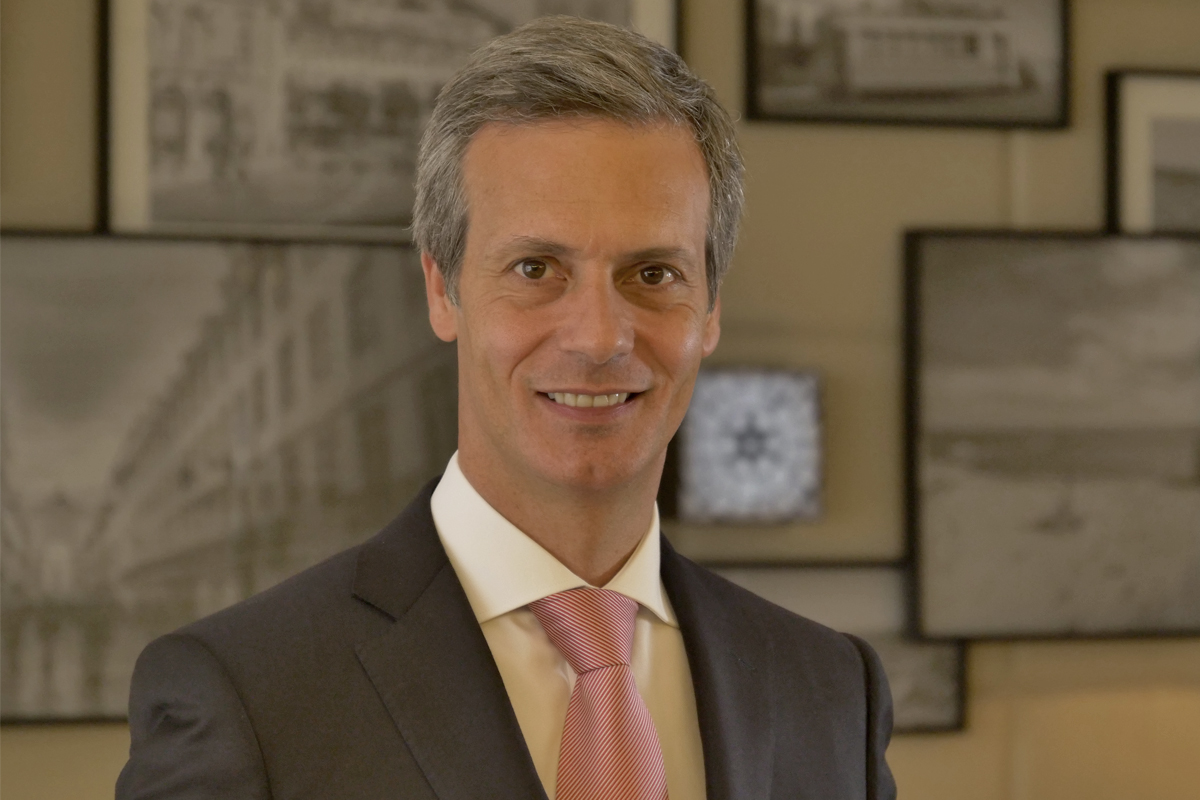 04 Mar

Betting on keeping the workforce up to date
António Lagartixo, Managing Partner, Deloitte Portugal, believes that digitalization is capable of breaking the country's traditional weaknesses
How would you sum up the key ingredients that Portugal boasts that make it such a competitive destination for investors?
I think that we are able to balance a set of key strategic aspects that make us very attractive for people that want to invest or live in our country. In Portugal, investors have access to high skilled labor at a very competitive cost, when compared to the majority of our European neighbors. When combined with foreign language proficiency and an increased culture of client service, it turns the country particularly attractive to the establishment of nearshore operations. If we manage to add into that some tax incentives that we have for people to invest or live in Portugal, we have quite a competitive package that puts us in a favorable spot compared to other countries.
How important is it for Portuguese companies to reinvent themselves in the digital age? What can you tell us about the impact of the convergence of the circular bio-economy and the digital transformation 4.0 on how Deloitte Portugal conducts business?
For us digitalization is critical for our economy as a whole. Due to the fact that we are a small country with a small economy, we are always facing a problem with the lack of scale, which is present in almost all industries. In many cases we do not have enough natural resources to export like other countries in great volume. Digitalization opens a unique door for us, because the market is global. For a small country like ours, digitalization breaks the disadvantages that we have due to our size. The difference between the winners and the losers in Portugal will be much related to the capacity of every player to implement the capacities as well as the pace that they can or choose to operate by in that regard. When we look at the Portuguese private sector, I think that a lot of companies are following up in the right speed. There are several sectors that they have done a good job over the last 7 to 8 years. For instance, we are entering a new technological era for the new industries, thanks to 5G. Everybody has been speaking of it, given that we have been relatively late compared to other countries, which is true. That is going to change everything related to digitalization, productivity and efficiency in the manufacturing sector. There are not many signs of concrete plans on tapping onto this opportunity, but that is something that will be crucial in the near future. The area where we are more advanced is in everything that has to do with customer services. That is not only related to the aftermath of the pandemic, as before it emerged, we were already advancing in relative industries that had to do with customer interaction.
Upon the release of Deloitte's 2021 Tech Trends, and as the spokesperson for Deloitte Portugal, what do you think is the best way to approach a more digitalized Portugal?
When we look to the key areas that we need to address, I would reinforce everything that has to do with workforce. We need to reskill the labor force that we have in our companies, which does not solely entail bringing in new people. We have to change the process we train our people in our companies and adapting their positions to new technologies, which is much more difficult than just hiring people with those new skills. Another critical thing is to ensure that we promote consolidation in our market, so that our companies create more diversity in their offers. We need to have scale. It is crucial, in order to be a player in the global market, to have a minimal level of scale. That implies that we need to look for consolidation in our economy as a normal process. In any case, without a minimum level of scale we will not be able to compete in the global market. Everybody talks about technology, but we need to adopt it properly. If we are not efficient in the process that we have we will still be limited in terms of the global market. That is something that we need as a country to use the right attention and focus to grow.
Is Deloitte embracing new technologies through blockchain and smart contracts?
As Deloitte's workforce continues to grow and as transformative technologies ─ blockchain, smart contracts, cloud, analytics, artificial intelligence, etc. ─ become increasingly pervasive, Deloitte Portugal is focused on equipping its people with new capabilities that will enable them to be more tech savvy and future-ready. This, in turn, will allow Deloitte to help clients capitalize on these revolutionary innovations.
Across our global network, Deloitte Portugal is a reference in terms of innovation and technology, as we are able to deliver professional services to several markets, for instance, through our technology hubs for financial and non-financial services. These technology hubs in Portugal supports complex transformation programs in financial and non-financial services around the globe.
In spite of that, we feel that most of companies in our market are very much conservative in order to prevent their businesses against risks. In Portugal, we need to make sure that everything that we use is completely tested, reducing the risk of our operations to the minimum possible level. And it is also our case. We have several project teams that are studying and developing relative projects. All of them are in a very early stage. It is something that will surely appear in the near future, but we should be careful getting the benefits that we want without creating unwanted risks that are not addressable, especially during these pandemic uncertain times.
In your view what is needed for the country to reinforce its capital markets?
First of all, we need to have companies that are real players in the global market. Without profitability objectives we will never be able to catch up or attract serious investments. Without the right companies, with the proper scale and offer, and the right market to address, we will never be capable to attract new investors in Portuguese capital markets. If I had to choose only a few aspects, I would highlight consolidation and scale. This way, we will be able to face the challenges with a different approach and strategy, that will attract new capital.
According to the '2021 Banking and capital markets outlook', from Deloitte, as market uncertainty remains and remote working models continue, resilience is increased through digitization of client interactions, trading surveillance, and the control architecture. There is a need to explore M&A activity to build economies of scale, remove duplicate and unwieldy operations, and save costs. On another note, we should seek ways to transform business models to become either a flow player (low-touch/high-frequency trading) or client capturer (high-touch/client interaction) to maintain competitive differentiation. Last but not least, we ought to digitize processes to improve remote due diligence for M&A, prospecting, and client onboarding, optimizing the use of financial technology, data, and analytics to generate differentiated insights.
Looking into the future, through 3 to 5-year plans, is harder than ever. Today's leaders are under great pressure to insure the future of their organization. What is your view on the most important factors that leaders of today should take into consideration when planning for the future?
I think global leaders will need to be able to manage flexibility and agility, as these two attributes are crucial for organizations. Also, be prepared, adaptable, collaborative, trustworthy and responsible. However, during the pandemic, Portuguese companies are not able to increase their headcounts at the same pace that the business is increasing. As we move beyond 2021, rebuilding with resilience will become essential to businesses. Organizations that made early investments in resilient strategies during the Covid‑19 crisis—or even better, had already made strategic, workforce, and technology investments in capabilities that enhance resilience— outperformed their competition. Resilience is as much about thinking ahead as it is about doing what it takes to respond and recover from a crisis. And this is a turning point for Portuguese competiveness and economy.
What would be your final message towards the readers of Newsweek?
I would like to reinforce the belief that we have in our country. When we look back at this eventful year, we have been able to navigate in a very stable way, from an economic perspective. Our companies have shown a high level of resilience. All the critical sectors have been able to keep their productions and value chains working. Our employment rate increased by 1 percent during 4rd quarter of 2020. That shows that from an economic standpoint we have been able to keep our market stable. That is one of the most critical aspects to highlight, in order to inspire confidence to those that are interested in living, working or investing in Portugal. Taking into consideration the fact that our education system is one of the best in the world, Portugal has a lot to offer still in this post-pandemic reality.
We have been able to define a strategy for these two years, 2020-2021. This strategy is based in four pillars. One, we will be working with the government and public entities to support them in surpassing obstacles in health care as well as in the management of the much-expected EU Recovery Plan for COVID-19. Two, we will be working with our clients in everything that is related with financing, consolidation and product portfolios, in order to make sure that we support them to go through this transformation period. The third pillar is our people. At the core of Deloitte's culture and business model is the fundamental belief that we exist to make a positive impact for clients, our people and the communities in which we live and work. In Portugal, we are the undisputed leader and one of the biggest recruiters in professional services. In 2021, for instance, we are planning to hire this year an additional 1.000 people, 600 of them from universities. That is our plan not just to serve Portuguese clients but to tap into the international market as well. Last but not least, the fourth pillar is related to corporate responsibility and sustainability. Worldwide, Deloitte is committed to supporting 50 million futures until 2030, in an initiative called World Class, which aims to contribute to the creation of opportunities, promoting the success of the global economy.
In Portugal, we have developed several initiatives. I would like to point out BrightStart, a training program for employability and transfer of working skills available in three public academic institutions (Instituto Politécnico de Setúbal, Instituto Politécnico de Leiria and Instituto Politécnico de Viseu. All enrolled students also receive a scholarship and payed tuition allowing them to continue to study and focus on their future. Sustainability is also on our top of mind. We have an active role in protecting the environment, seeking to have a responsible and exemplary presence while minimizing impact. We seek to integrate solutions to be more sustainable and ecological. In Portugal, we are committed to reducing CO2 emissions, up to FY25, in 13 percent of buildings, 16 percent of the fleet and 10 percent of trips.
Although these times are challenging for everyone, ourselves included, we are not giving up in our actions to make sure that we make an impact that matters in the society that we stem from. We have many lectures and courses for students to support them, as well as supportive initiatives towards our country's health care system. We need to balance all those pillars to make sure that we make a difference.