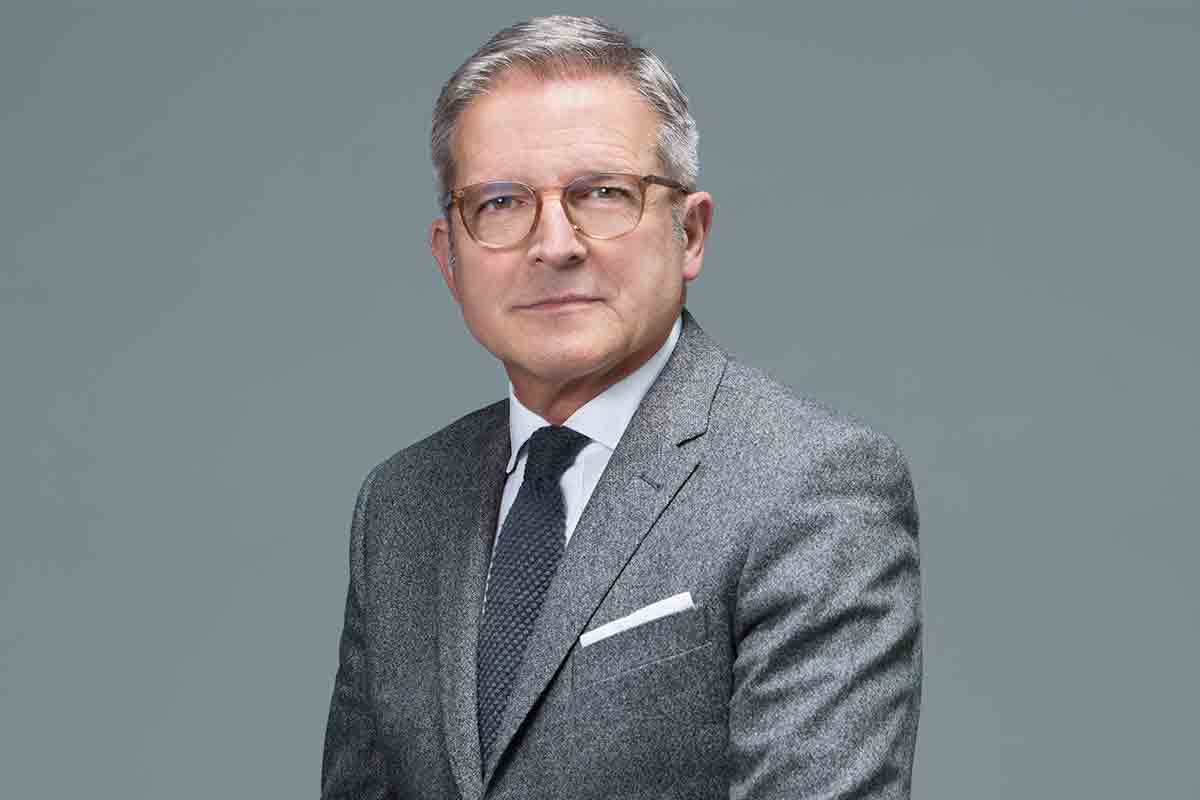 08 Feb

A vast history intertwined with luxury
José António Pinheiro Teixeira, CEO, RAR Imobiliária, guides us through the company's multiple acclaimed projects
I would like to begin our discussion today by reminding the readers of Newsweek about Portugal's uniqueness when it comes to the real estate market. How would you sum up the 'key ingredients' that Portugal boasts that make it such a competitive destination for real estate investors?
Portugal and its two major cities, Lisbon and Porto, have been considered in recent years two of the best places in the world to live or travel. The country offers real estate assets at a very competitive price when compared with other European cities, as well as having important characteristics for investors, such as political stability, quality of life, safety, good weather, and a high service quality.
Real estate investors have been a driving force of the Portuguese economy in recent years. With a 15 percent contribution to GDP, the sector holds sway in defining what the immediate future should look like to revitalize activity. Could you please provide us your overview of the current state of the real estate sector in Portugal?
2021 is going to be a challenging year with all the consequences that the pandemic will bring to the economy, companies and the labor market. However, the fact is that real estate prices have remained stable, even with a slight growth in prices, shows the resilience of the activity in this sector. Of all the main real estate developers, none have changed their prices since the beginning of the pandemic. This is good for the market and for real estate investors. We believe that, as soon as this pandemic is under control, most of the real estate developers will recover the time lost, completing ongoing projects and starting new ones.
After 33 years in the Portuguese market, can you give us a walkthrough in regards to your most emblematic projects to date and the scope and scale of your consistent drive to innovate in the market?
RAR Imobiliária began its path 32 years ago with two large projects, one in Lisbon and another one in Estoril. After that we developed emblematic buildings in Porto and Matosinhos. One of them, the first large scale urban regeneration project at the historical center of Porto, was awarded with the UNESCO World Heritage as the Best National Project of the Year, due to its urban regeneration characteristics. Another one, Edifício do Parque, was named the Best National Project of the Year for its sustainability features. Currently, in its final stage of construction, we have our project 'Quinta do Paço Lumiar', a project where we have worked with Pritzker Prize winning architect Eduardo Souto de Moura. We have also started marketing 'Novo Parque' in Matosinhos, whose construction will start on the first quarter of this year.
We have quoted you saying that 'The way people value and use space in the home is changing, and what we are looking for is to anticipate how this use will change'. The architect for your upcoming project 'O Novo Parque' promises to be disruptive and seeks apply these new trends deliberately. Could you give us an insight into these disruptive trends and how they will influence the company's future projects?
The pandemic crisis has brought new requirements as the home becomes seen more as the safe space that must have private flexible use compartments. People are in need of extra space, large terraces and open plan living rooms. We work in the premium segment of the real estate market, so, for us, prime locations are important. However, we must now take into consideration that in the selection process of locations the proximity between the workplace, home and leisure activities is much more important for our clientele. This lends to a more sustainable way of living, thus further increasing ones quality of life.
In 'Novo Parque' project we will test the market by presenting six disruptive apartments, undermining social and private connections. Hybrid and connected spaces are created, providing unexpected interactions through a game of opacity and transparency, enabling spaces to open or close according to the needs or wishes of those who inhabit them.
From the interviews that we have conducted with several other players in the real estate sector, they have started to show more of an interest and expressing that there is an increasing demand for new build assets for the Portuguese middle-class buyer. Although the higher end buyer is your typical client, does RAR Imobiliária have ambitions to get involved with developments for the middle class?
We are aware of that, however, for us it has been a strategic choice since the start of our company that we only work on residential projects in the premium market segment. We buy plots of land in prime locations which forces us to build at the highest standards.
Since 2010, RAR Imobiliária is the only real estate developer that is certified in Research, Development and Innovation. The Design Factory* business unit within the company provides an integrated and personalized service which is unmatched in the industry. What have been the highlights and key advantages of integrating this function to your business model?
The Design Factory*, the creative department of RAR Imobiliária, represents a strategic commitment with design and innovation, leveraging the real estate business in permanent search for new solutions and concepts of living. We try to anticipate the needs of our market. Homes must respond not only to spaces' functional purposes, but also satisfy emotional identification for those who inhabit them. Trend surveys carried out by a multifunctional team has enabled Design Factory* to develop distinctive solutions, founded in the culture of contemporary living, not only to support the company's core business, but also in the development of interior design and decoration projects for our clients. Design Factory* as a brand has allowed us to position RAR Imobiliária as a unique real estate developer in the market. It continues to be a way for RAR Imobiliária to maintain a renowned presence within the market. We contribute simultaneously to RDI – Research, Development and Innovation – certification, having been the first Portuguese real estate developer to obtain this award.
Construction sustainability is no longer just a flag, but a necessity and a condition for doing more and better business. What do you see is the importance of sustainability in real estate projects?
A real estate project is, on the one hand, the way our clients live or will want to live. On the other hand, is intended to be a declaration on the way we position ourselves, how we interpret what surrounds us and how we act. Not only in our projects, but throughout our corporate culture. A good example is the fact that not only are our projects certified in terms of quality and sustainability, but RAR Imobiliária is also certified in quality (ISO 9001), environment (ISO14001) and RDI (Research, Development and Innovation NP 4957) by SGS. These procedures give an additional assurance to our clients, that we design to achieve resource optimization and thus sustainability related maintenance savings. When I talk about sustainability, I am not just talking about climate and resources. I am also talking about sustainability regarding the community. The significance of creating a welfare momentum for the families who inhabit our projects and the places they fit in.
How does RAR Imobiliária envision its strategy beyond the next decade?
With the financial soundness of one of the most important Portuguese economic group of companies with more than half a century of history, RAR Imobiliária wants to continue improving its position, establishing links and strong references with all stakeholders. We will continue investing in the development of architectural designs founded on the culture of contemporary living. Beyond the guarantee of a good investment and the technical construction quality of our buildings, we want to build true places of happiness. RAR Imobiliária does not sell homes or apartments, but places gathering distinctive features, where our clients can feel good. This is what we call 'The art of living RAR Imobiliária.'
What would be your last message of optimism and security about Portugal and the resumption of its economy for our readers of Newsweek?
After more than thirty years in this business and having experienced a similar crisis, we have the strong belief that, once again, the real estate and construction industry will prove to be a fundamental element to the world's economic recovery.